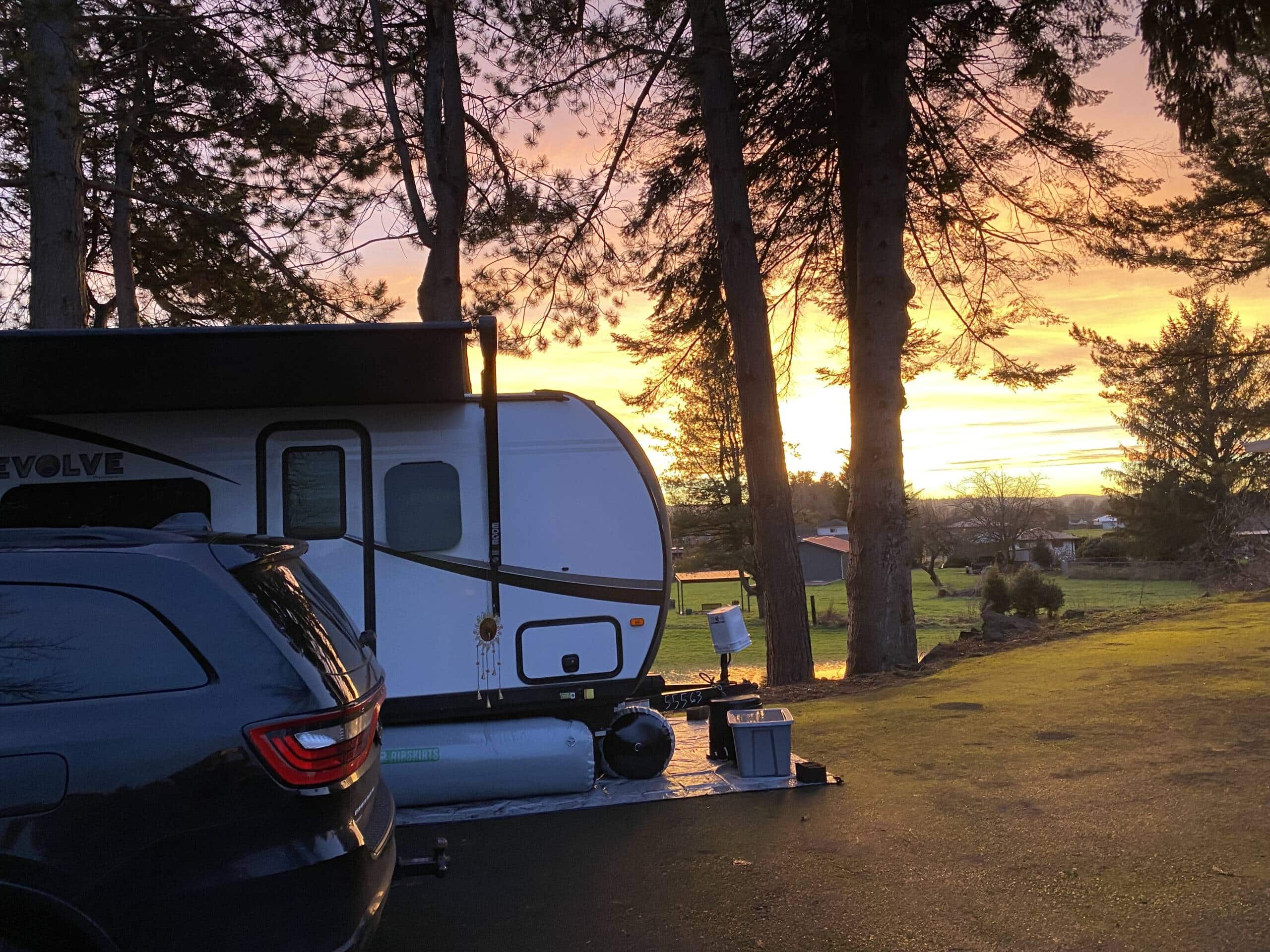 We've got a skirt in your size! Our inflatable RV skirts are built to work with any camper – travel trailer, fifth wheel, toy hauler, or motorcoach (class A, B, or C) – we've got your your RV skirt right here. Whether it's a Keystone, Grand Design, Jayco, Forest River, AirStream, or any other make. Designed by a full time RVer, Airskirts fit like a glove no matter what model you have.
Choose Your Kit and Components
Choosing the right skirt kit is easy – select the kit that matches your manufacturer's stated length, and then choose standard or high clearance. Ground clearance is how high your RV sits off the ground – read more here.
No-Hassle Returns, Five Year Warranty
We believe in our product and we think you will too. You can return your order within 30 days for any reason, and we also provide an industry exceeding 5 year warranty on our skirting products.
Featured Post – Summer RV Skirting
RV Skirting in Summer: Does it Help Keep My Camper Cool? Most people who have used an RV for any length of time are familiar with a skirt. For those who may not know, an RV skirt is something placed around the base of your travel trailer, fifth wheel, or coach to protect the underside and provide insulation. The reason most people think to use skirting is to keep their pipes from freezing since RV floors are typically not well insulated. One thing we hear most often from our AirSkirts customers is, "my feet were warmer [...]
Related Posts – Summer RVing
Popular RV Destinations in Summer Summer 2022 is just around the corner and although full time RVing is increasingly popular, [...]
RV Skirting in Summer: Does it Help Keep My Camper Cool? Most people who have used [...]
Visit any campground in America and you are likely to find a good selection of full timers. Some are retired, [...]