Save on energy year-round without blocking the sun's rays. The AirSkirts™ AirLight™ Skylight Insulator lets the sunshine in while preventing energy from escaping through your thin skylight cover. This inflatable insulator fits in your standard sized skylight (just select the correct size) and is made of transparent PVC. AirLight is made of a durable, clear PVC material that stays in place without any kind of adhesive, using only air pressure to keep it in place.
Heat rises, and your thin skylight dome provides virtually no insulation. Why let your precious energy be whisked away? Use less propane, electric heat, or air conditioning. Recommended for year round use.
This item is a pre-order and is currently discounted by 40%. Order ships in 4-6 weeks when our first manufacturing run completes.
This product requires an AirSkirts Electric Air Pump or other HC compatible pump (typically used for inflatable kayaks, boats, and SUPs), or an HC valve adapter and a pump that can inflate a bicycle or car tire (Schrader valve).
Don't see the size insulator you need? Please contact us with the interior dimensions of your skylight along with photos, if possible, so we can add your skylight size to our catalog.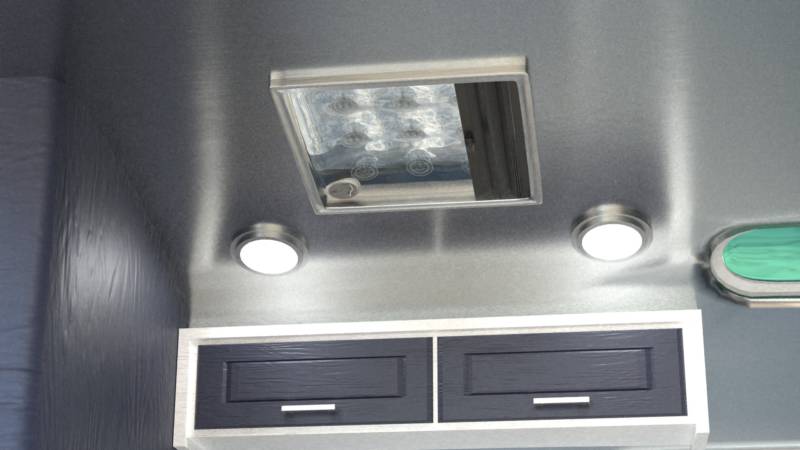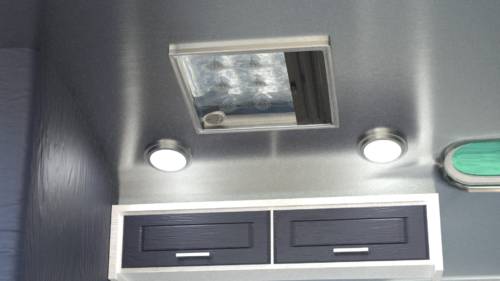 This item:
AirLight™ Skylight Insulator (pre-order)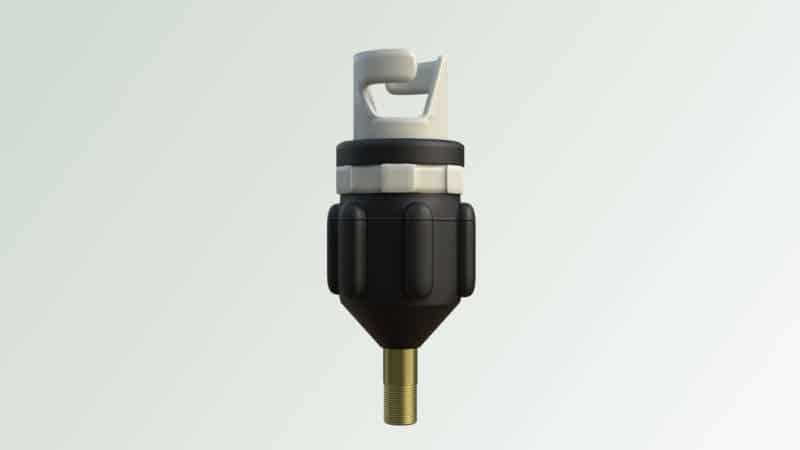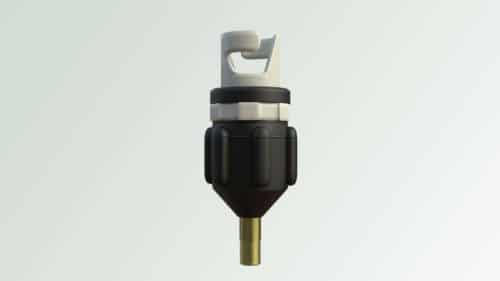 1

×
Valve Adapter - HC to Schrader for Compressors
This valve adapter allows you to inflate your AirSkirts with any compressor or pump that can connect to a standard tire or bicycle valve (Schrader). PLEASE NOTE: You will still need an AirSkirts electric pump for your skirt system. Our electric pump allows you to deflate your kit - a standard compressor and this adapter would allow you to use this adapter for inflation purposes only.
AirSkirts is a family owned small business that takes pride in our invention, our craftsmanship, and our dedication to our customers. We offer a 100% satisfaction guarantee - we'll make it right, or we'll take it back.
"Great product! One of those you wish you would have thought up yourself. Out of the box and fully operational in under 30 mins. Highly, highly recommend." - Pete in Nevada
If you're not sure, or have questions, we are so, so happy to help. Just give us a ring at 833-475-4787
Made by an RVer for RVers, AirSkirts is a labor of love. We use our product, truly believe in it, and think that you'll love it. We're convinced there's no more durable, easier, innovative, or long-lasting skirting solution out there.
The Best Protection For Your RV
With its superior insulating capabilities, tough tolerance to wind and snow, and military grade materials AirSkirts is the best second insurance policy your RV can have. Don't forget that most insurance companies won't pay for floods or damage from burst pipes, citing customer negligence.
AirSkirts are made to last a lifetime. Our super durable materials and meticulous craftsmanship set us apart from other solutions. Hands down, it's the sturdiest skirt you'll find.
Sharing Our Products Really Helps Us Out