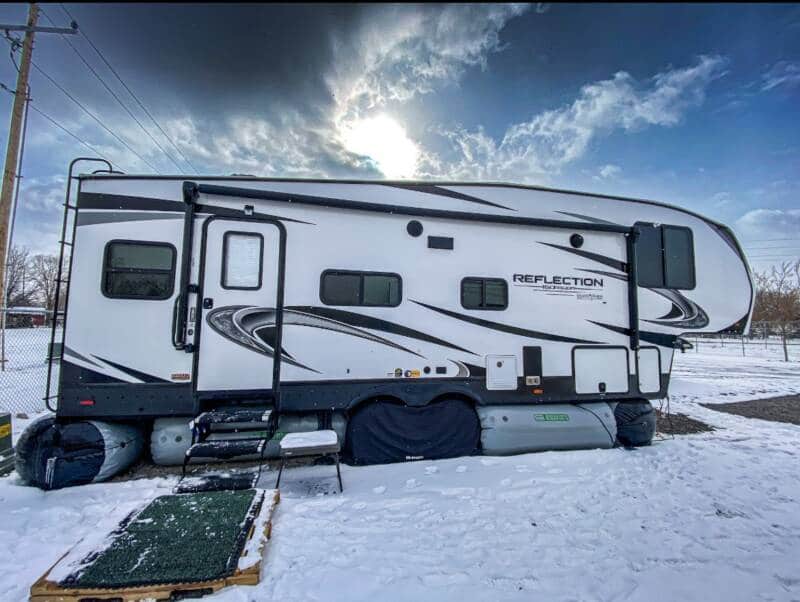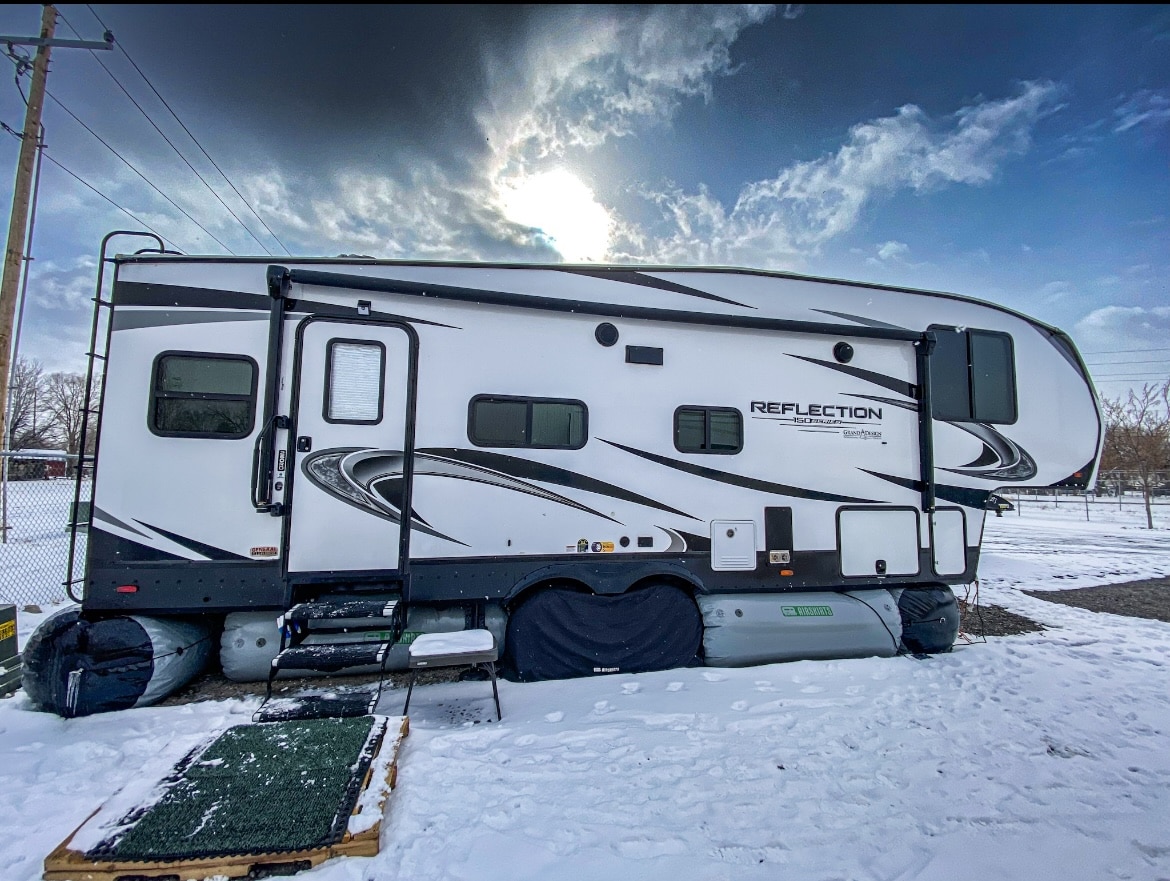 AirSkirts® Inflatable RV Skirts work for any Grand Design travel trailer, fifth wheel, or toy hauler. Designed by a full time RVer, AirSkirts fit like a glove no matter what model you have.
AirSkirts work for any Grand Design
Whether you have a Transcend, Imagine, Reflection, Solitude, Momentum or any other rig in the Grand Design lineup, AirSkirts will help protect your RV year-round. Just select the kit that fits your RVs length and ground clearance, and we'll do the rest.
Use and protect your Grand Design camper year-round
Now, with AirSkirts, you can extend your camping season or set yourself up for full time living in any climate. RV skirts are a must for any RV in freezing temperatures. AirSkirts do such a good job at insulating and protecting your RV – heat dissipating through the floor is retained by AirSkirts, creating a warm cushion of air under your rig that keeps your water running and keeps you comfortable. Even better – AirSkirts work year round, saving energy and maintaining your comfort in warmer months by conserving air conditioner energy use.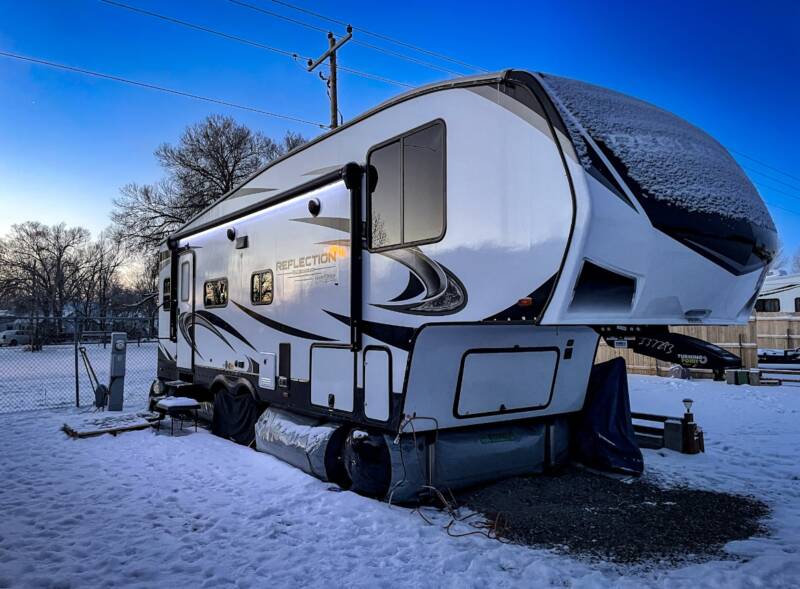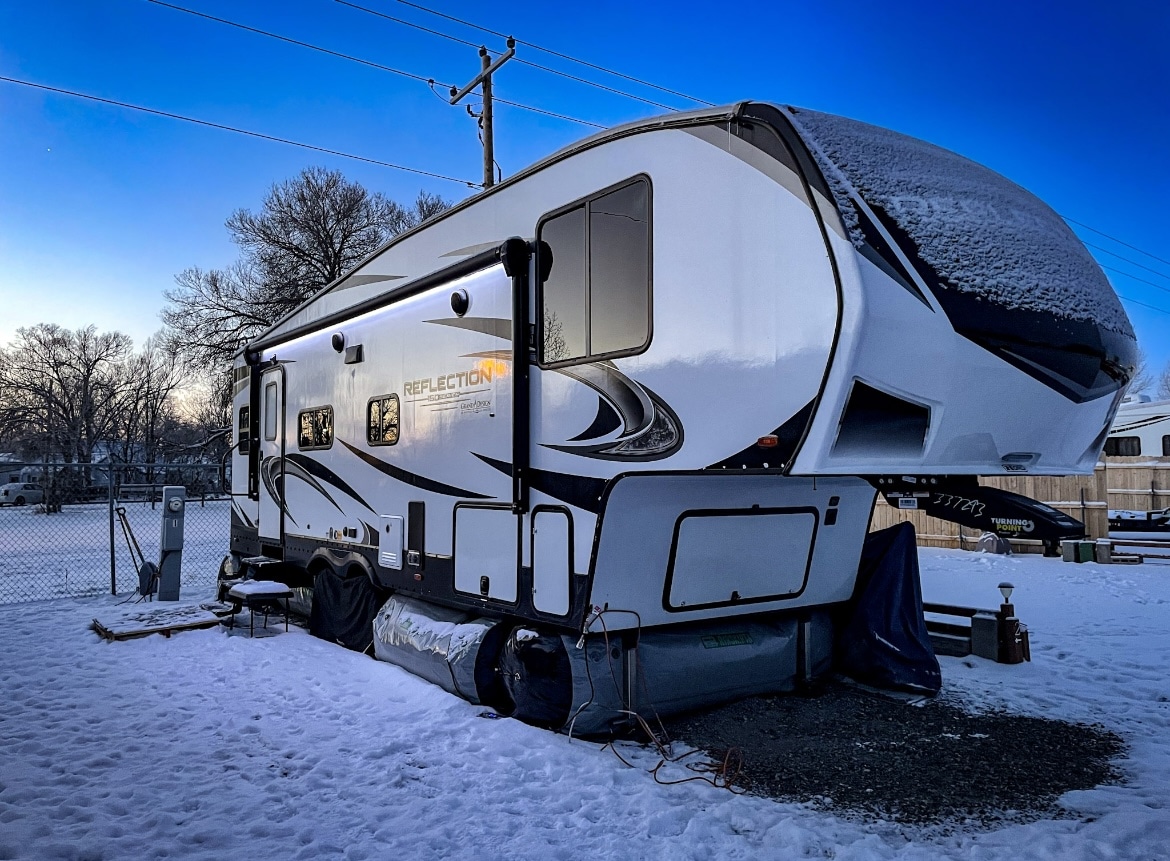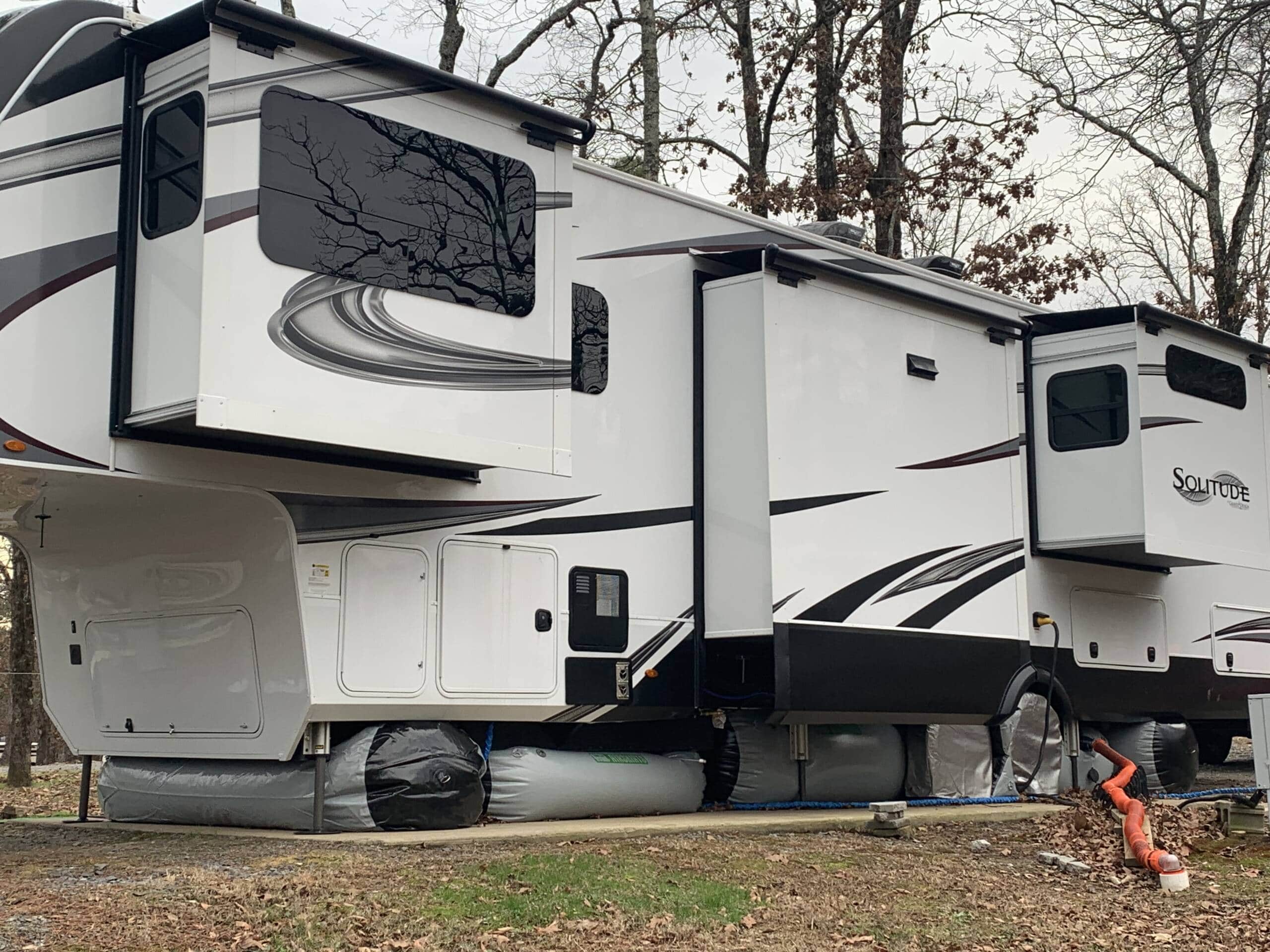 Damage to your RV from frozen pipes is very costly
Damage to any RV from freezing pipes is expensive and disruptive to your life. When considering the cost of damage from frozen pipes or a flood, also consider how long you will be displaced from your RV. It's also worth noting that most insurance companies won't cover damage due to frozen pipes.
Reviews from Grand Design owners using AirSkirts
I recently tore off my vinyl skirting and replaced it with AirSkirts. I have been using them for almost two months now and have nothing but good things to say. Put it this way, I'll never go back to vinyl skirting again.
.
Keith (2022 Grand Design Reflection 260 RD)

Has totally changed the level of comfort throughout this winter.
Jim (2021 Grand Design Solitude 380FL)

Recommended accessories for your Grand Design RV
AirSkirts LLC is not affiliated with Grand Design RV