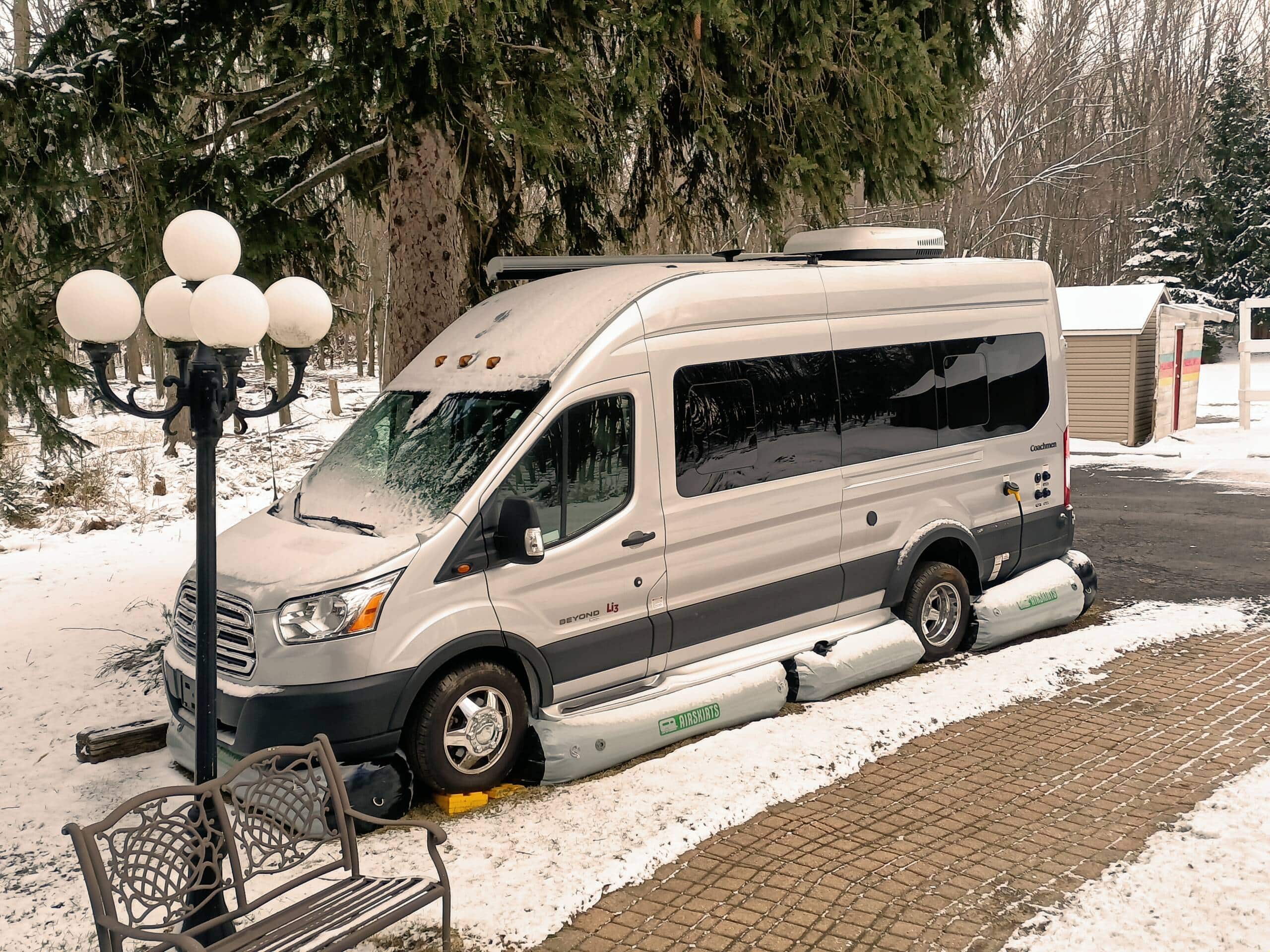 AirSkirts® Inflatable RV Skirts work for any Coachmen travel trailer, motorhome (Class A, Class B, Class C), fifth wheel, or toy hauler. Designed by a full time RVer, AirSkirts fit like a glove no matter what model you have.
AirSkirts work for any Coachmen
Whether you have a Pursuit, Prism,  Galleria, Freelander, Concord, Catalina Trail Blazer, Brookstone, Chaparral, Freedom Express, Viking Ultra-Lite, or any other rig in the Coachmen lineup, AirSkirts will help protect your RV year-round. Just select the kit that fits your RVs length and ground clearance, and we'll do the rest.
Use and protect your Coachmen camper year-round
Now, with AirSkirts, you can extend your camping season or set yourself up for full time living in any climate. RV skirts are a must for any RV in freezing temperatures. AirSkirts do such a good job at insulating and protecting your RV – heat dissipating through the floor is retained by AirSkirts, creating a warm cushion of air under your rig that keeps your water running and keeps you comfortable. Even better – AirSkirts work year round, saving energy and maintaining your comfort in warmer months by conserving air conditioner energy use.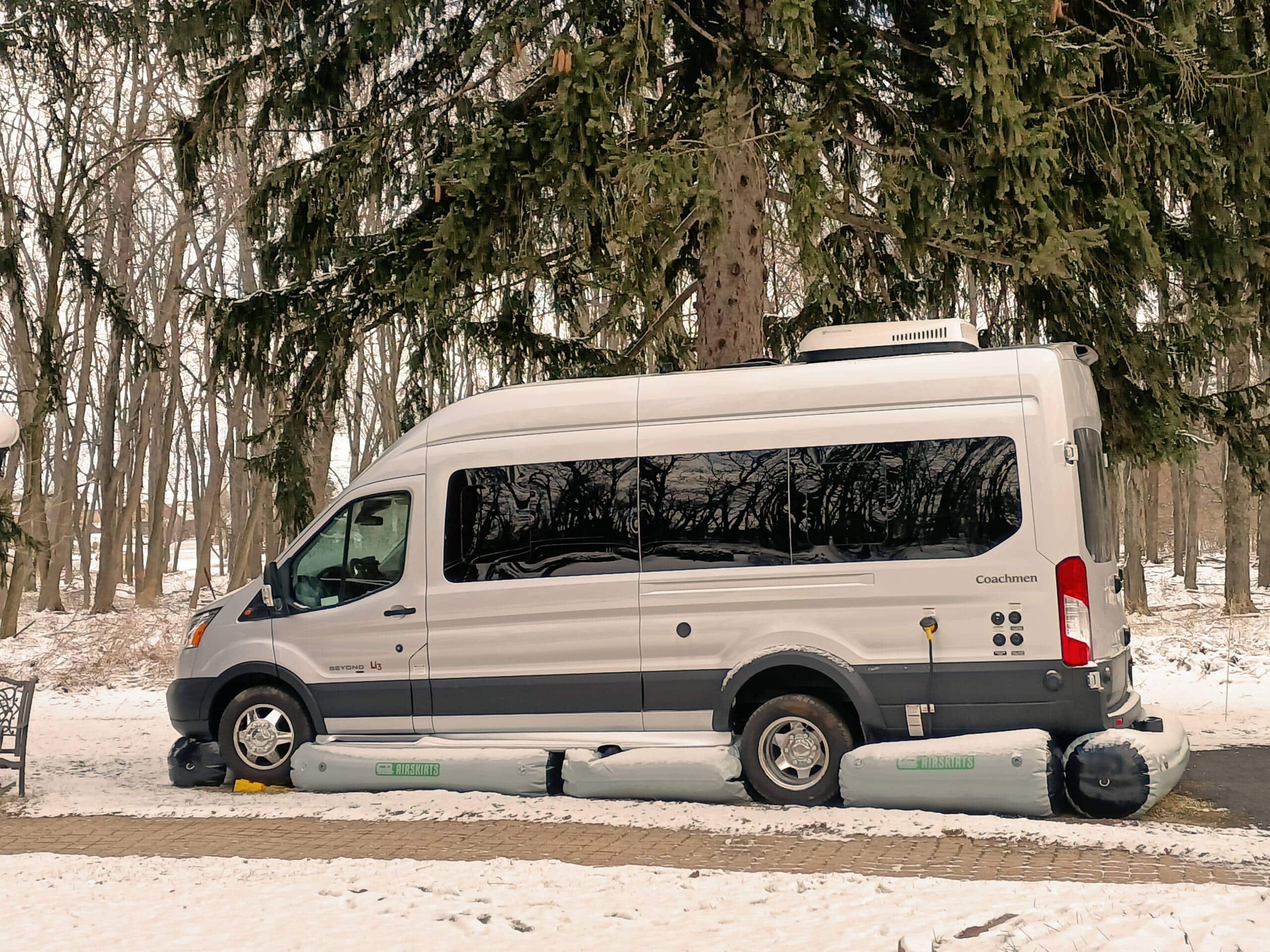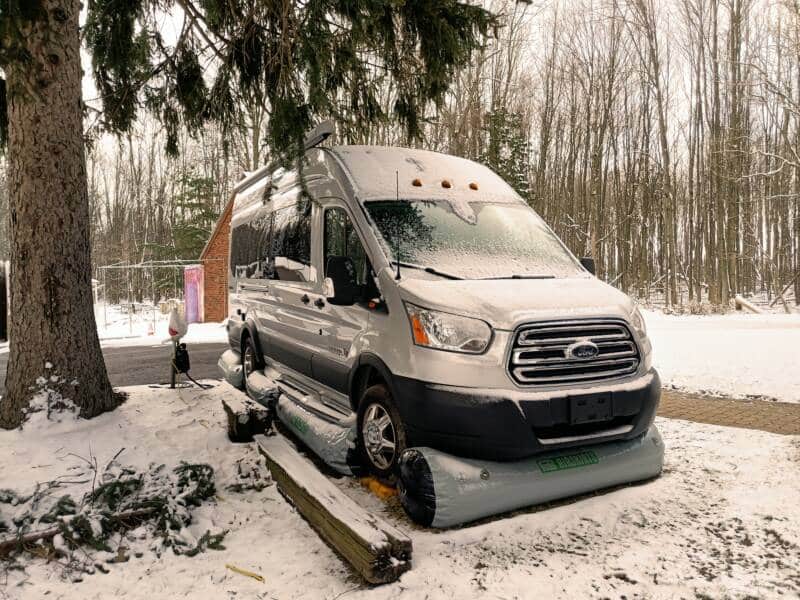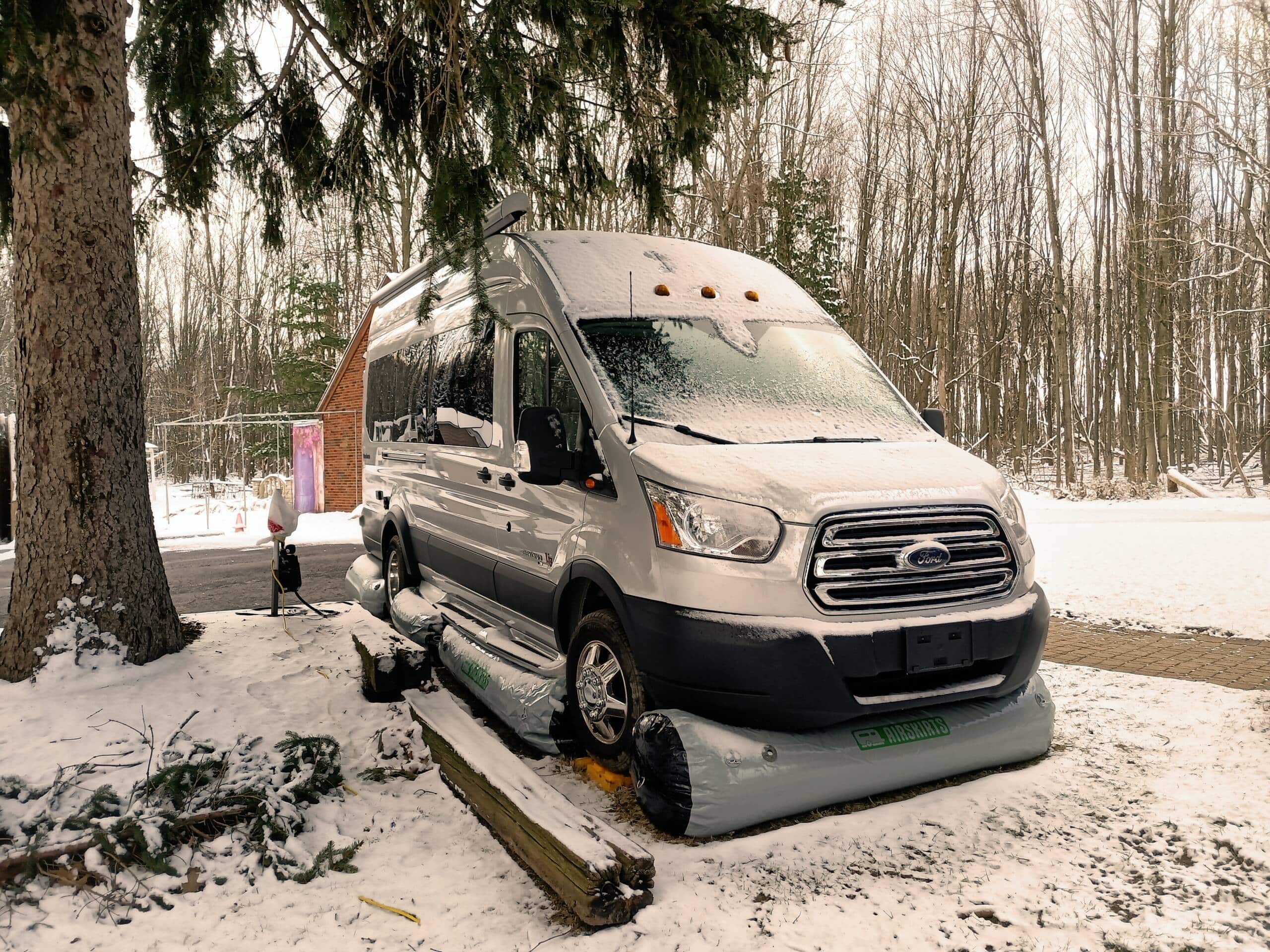 Damage to your RV from frozen pipes is very costly
Damage to any RV from freezing pipes is expensive and disruptive to your life. When considering the cost of damage from frozen pipes or a flood, also consider how long you will be displaced from your RV. It's also worth noting that most insurance companies won't cover damage due to frozen pipes.
Reviews from Coachmen owners using AirSkirts
We don't like to winterize our van in case we wanna take a trip somewhere!
This helps us as we plug in our van at home too!
.
Donald (Coachmen Galleria)

Just received our AirSkirts in time for hopefully the last blast of cold weather on the shores of the north-coast (Lake Erie). Followed the included custom diagram and instructions, padded all sharp edges, inflated the AirSkirts and was toasty and warm in about 30 minutes total!
Thomas (2020 Coachmen Beyond)

Recommended accessories for your Keystone
AirSkirts are designed to fit all RVs, here are just a few Coachmen models that are using AirSkirts:
2022 coachmen catalina legacy 333RLES
Coachmen Cadet 2020 Model 17CFQ 18ft plus the towbar.
2020 Coachmen Beyond built on a 2019 Ford Transit
2002 Coachmen 25′
Coachmen Class C, Freelander 21QB, 2014, 23.5′
2004 dust star newmar coachmen
2021 Coachmen APEX Nano 194BHS
2021 coachmen freedom express liberty edition 320 BHDS
Coachmen RV Freedom Express Ultra Lite 259FKDS
2019 Coachmen Chaparral, 42′ Fifth wheel
2012 coachmen encounter
Class A Coachmen Sports coach 2021 40 feet
2009 coachmen sportscoach pathfinder 384ts
2021 Coachmen Sports coach rb365
2006 Coachmen Sportscoach Encore 40′
2021 coachmen freedom express ultra light 257bhs
24′ Coachmen Galleria
2014 Coachmen Concord. 300DS. 33 ft
'RV Skirting' Posts from Our Blog:
RV Skirting Photos Here at AirSkirts we specialize in an easy-to-install inflatable RV skirting solution that works with [...]
Camper Underpinning vs RV Skirting: Are They The Same Thing? We just took a look at the basics of [...]
Interior RV Insulation Ideas for Winter (and Summer) "Chasing 70 degrees" is a phrase often heard in the [...]
AirSkirts LLC is not affiliated with Coachmen RV