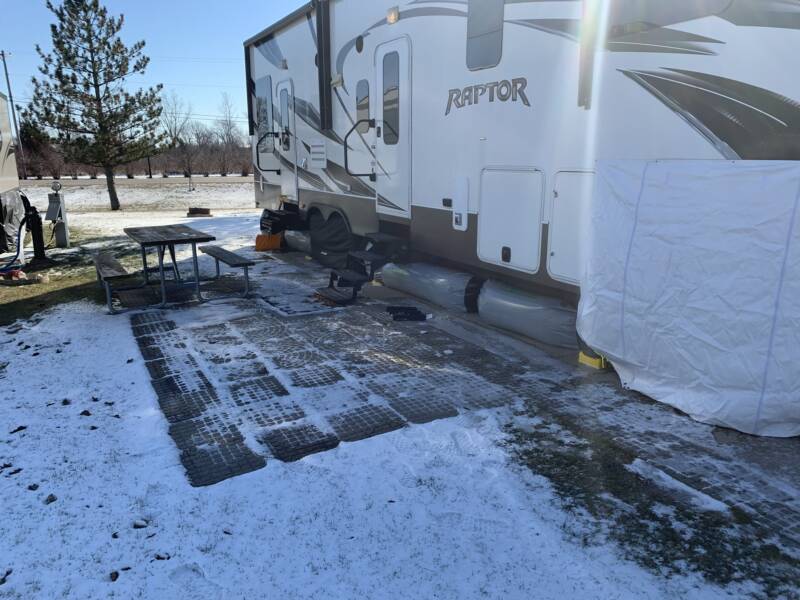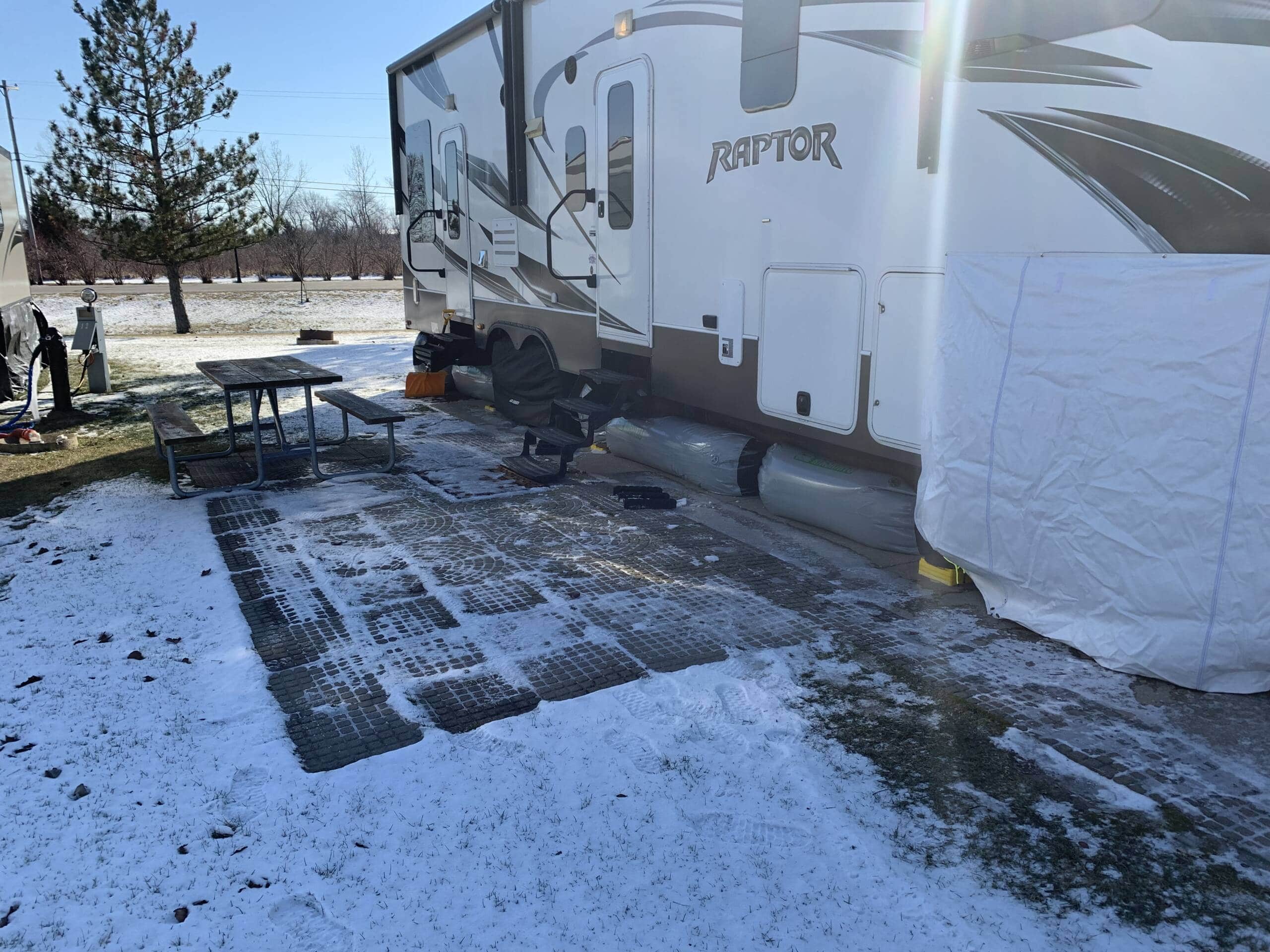 AirSkirts work for any Keystone
Whether you have a Montana, Cougar, Arcadia, Fuzion, or any other rig in the Keystone lineup, AirSkirts will help protect your RV year-round. Just select the kit that fits your RVs length and ground clearance, and we'll do the rest.
Use and protect your Keystone camper year-round
Now, with AirSkirts, you can extend your camping season or set yourself up for full time living in any climate. RV skirts are a must for any RV in freezing temperatures. AirSkirts do such a good job at insulating and protecting your RV – heat dissipating through the floor is retained by AirSkirts, creating a warm cushion of air under your rig that keeps your water running and keeps you comfortable. Even better – AirSkirts work year round, saving energy and maintaining your comfort in warmer months by conserving air conditioner energy use.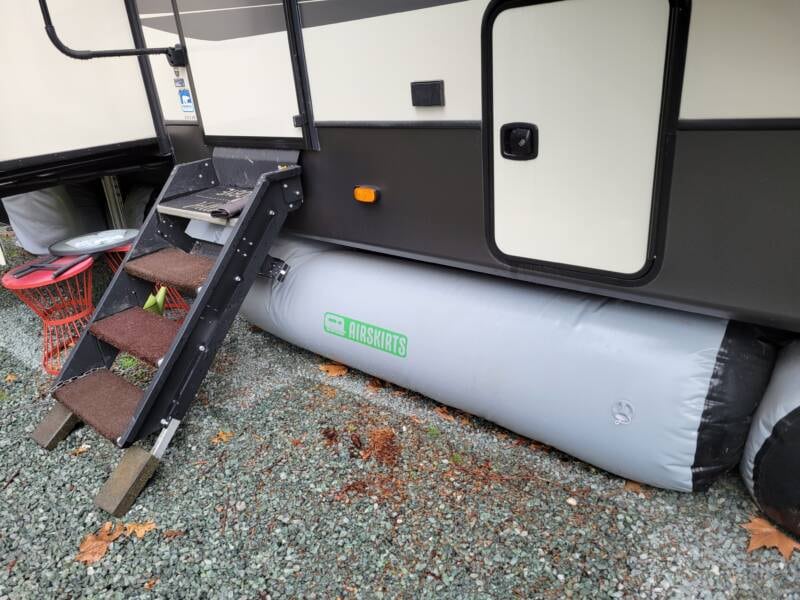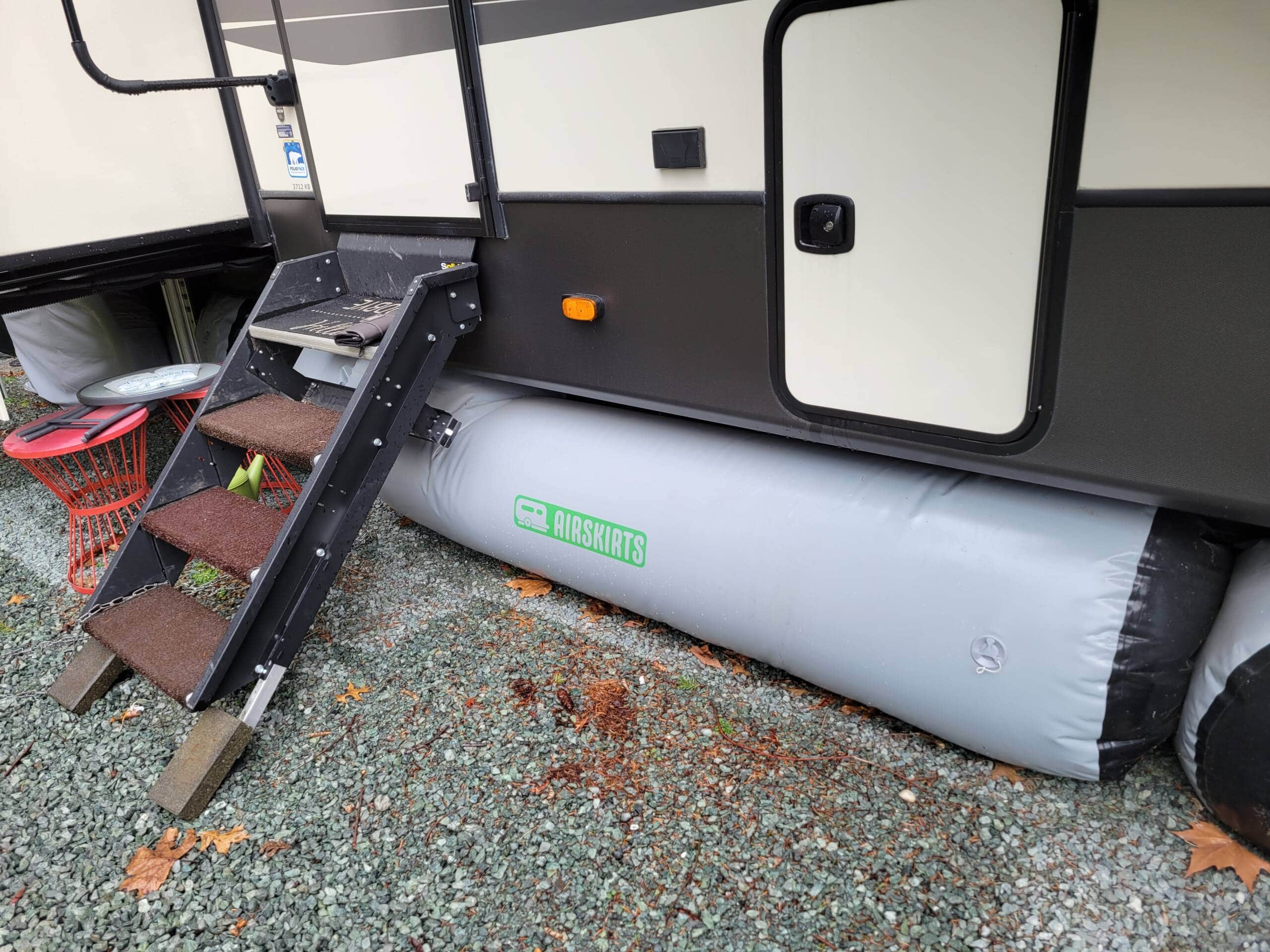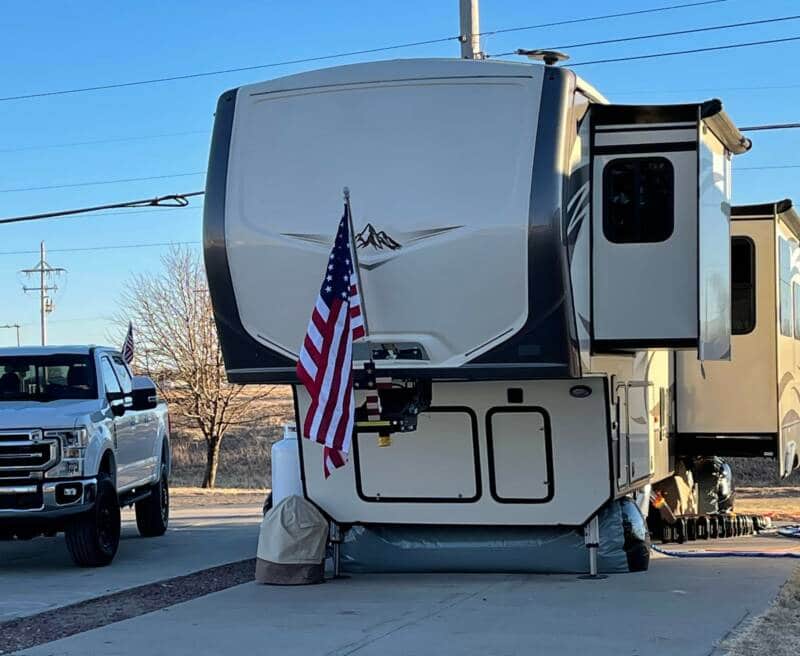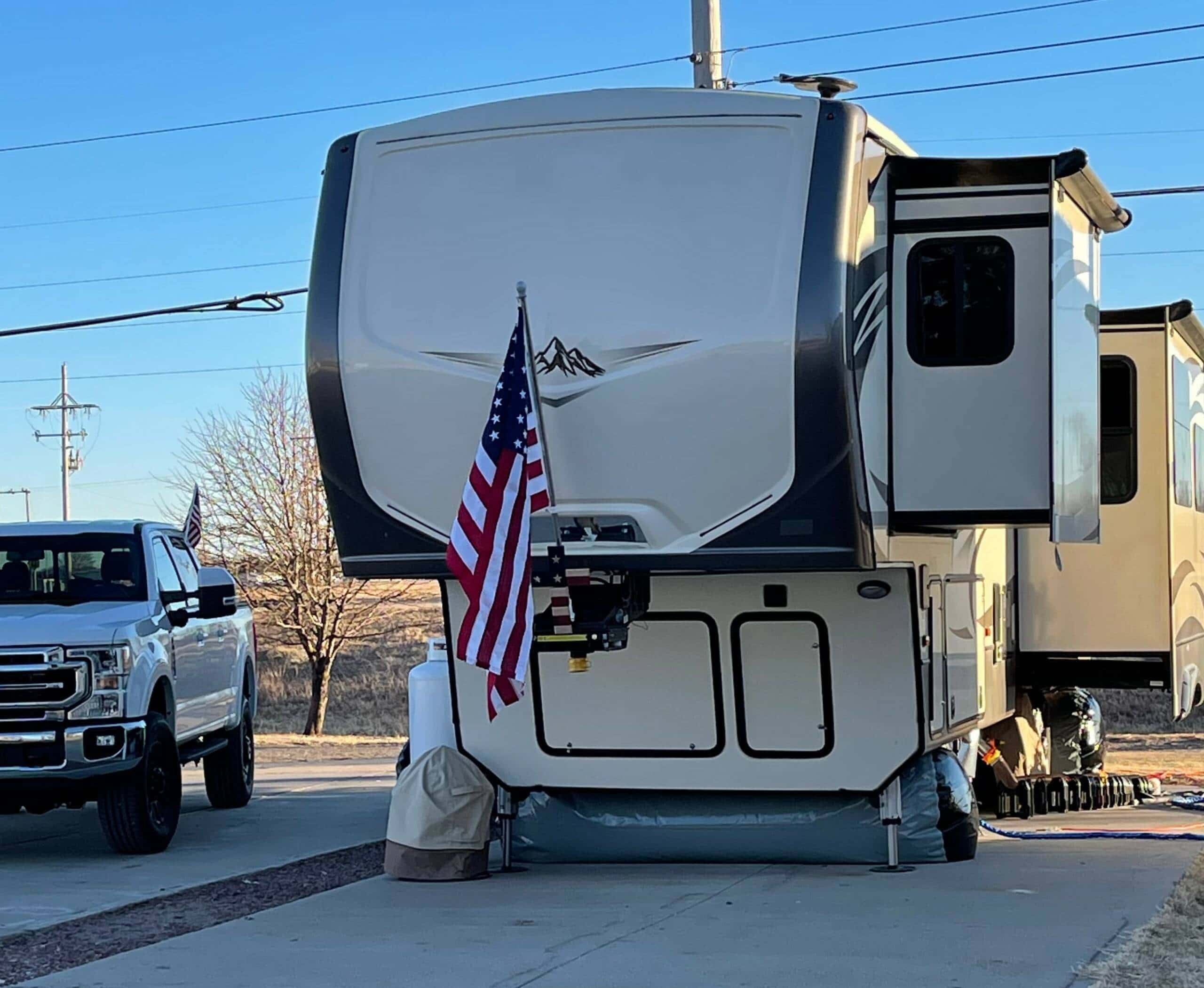 Damage to your RV from frozen pipes is very costly
Damage to any RV from freezing pipes is expensive and disruptive to your life. When considering the cost of damage from frozen pipes or a flood, also consider how long you will be displaced from your RV. It's also worth noting that most insurance companies won't cover damage due to frozen pipes.
Reviews from Keystone owners using AirSkirts
We had a cold winter this year and the AirSkirts were great.
My floors weren't very cold and they are great in keeping the wind from going under the RV.
Evonne (2020 Keystone Alpine 3712KB)

The innovation is so apparent that it makes common sense in any conversation about RV skirting..
Randy (Keystone Montana 2160RL)

Our 2014 Keystone Raptor Toy Hauler is being used in Michigan on Lake Erie while my husband is on a work assignment. Some days the temp is below zero. Air Skirts has kept him toasty warm and we couldn't be more pleased!
Catherine (2014 Keystone Raptor 300MP)

Recommended accessories for your Keystone
AirSkirts are designed to fit all RVs, here are just a few Keystone models that are using AirSkirts:
2006 Keystone Performance NRG220
2021 Keystone Passport 219BH
2021 Keystone Fusion 424
2016 keystone Springdale
2021 Keystone Montana RV 3780RL
AirSkirts LLC is not affiliated with Keystone RV Company