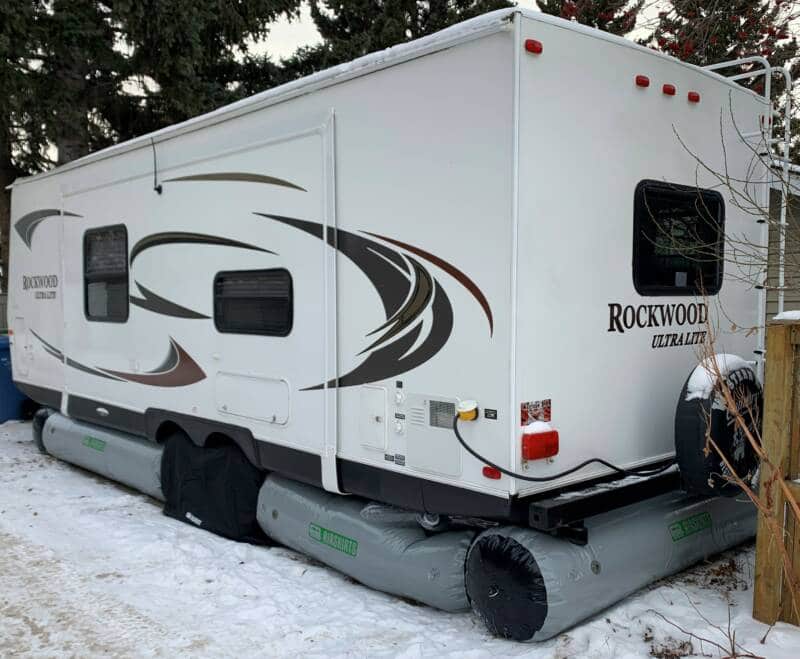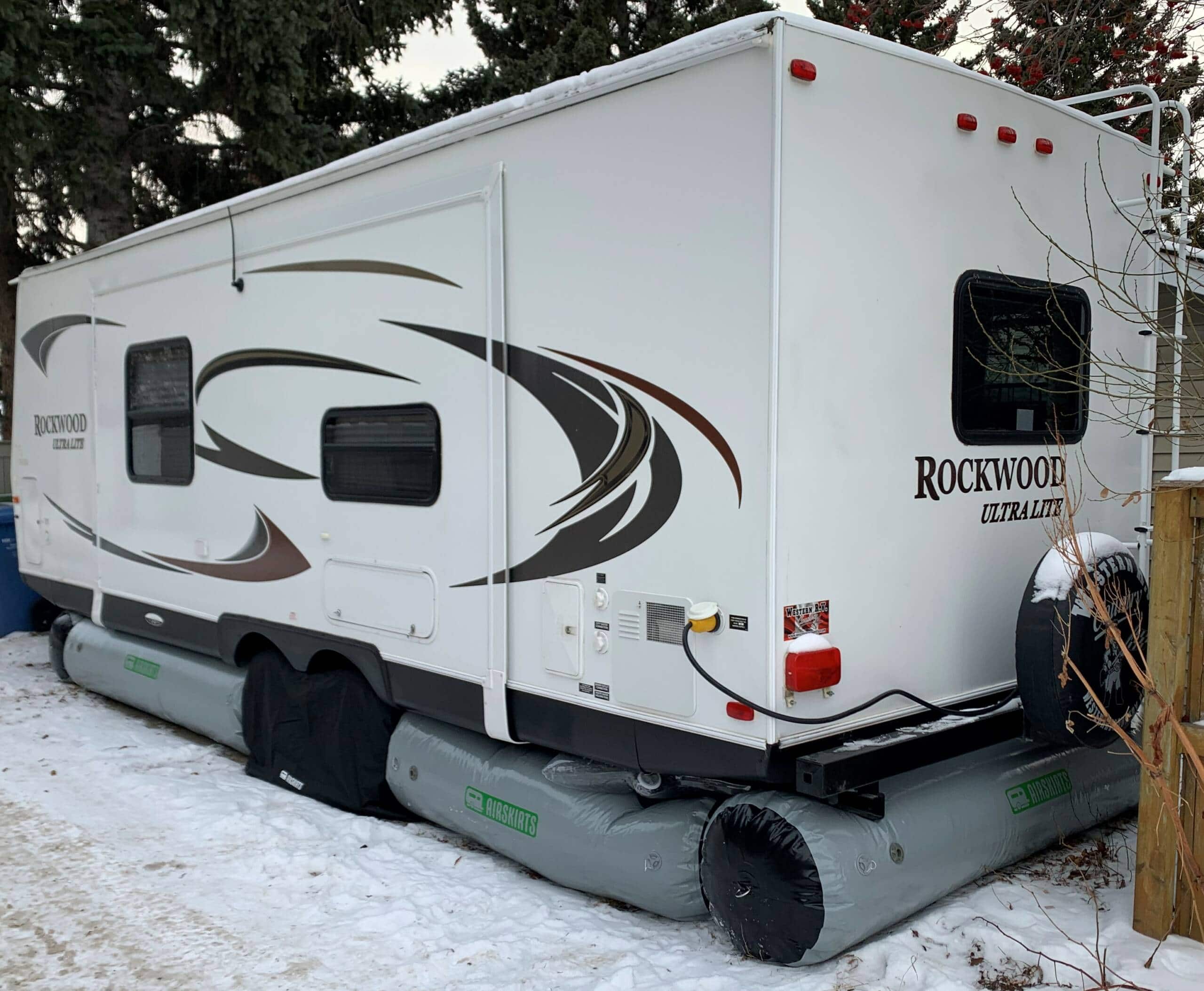 AirSkirts® Inflatable RV Skirts work for any Forest River travel trailer, fifth wheel, or motorcoach (Class A and Class C). Designed by a full time RVer, AirSkirts fit like a glove no matter what model you have.
AirSkirts work for any Forest River
Whether you have a Flagstaff E-Pro, Evo, Salem, Ibex, Grey Wolf, Georgetown or any of the countless makes and models in the Forest River lineup, past or present, AirSkirts will help protect your RV year-round. Just select the kit that fits your RVs length and ground clearance, and we'll do the rest.
Use and protect your Forest River rig year-round
Now, with AirSkirts, you can extend your camping season or set yourself up for full time living in any climate. RV skirts are a must for any RV in freezing temperatures. AirSkirts do such a good job at insulating and protecting your RV – heat dissipating through the floor is retained by AirSkirts, creating a warm cushion of air under your rig that keeps your water running and keeps you comfortable. Even better – AirSkirts work year round, saving energy and maintaining your comfort in warmer months by conserving air conditioner energy use.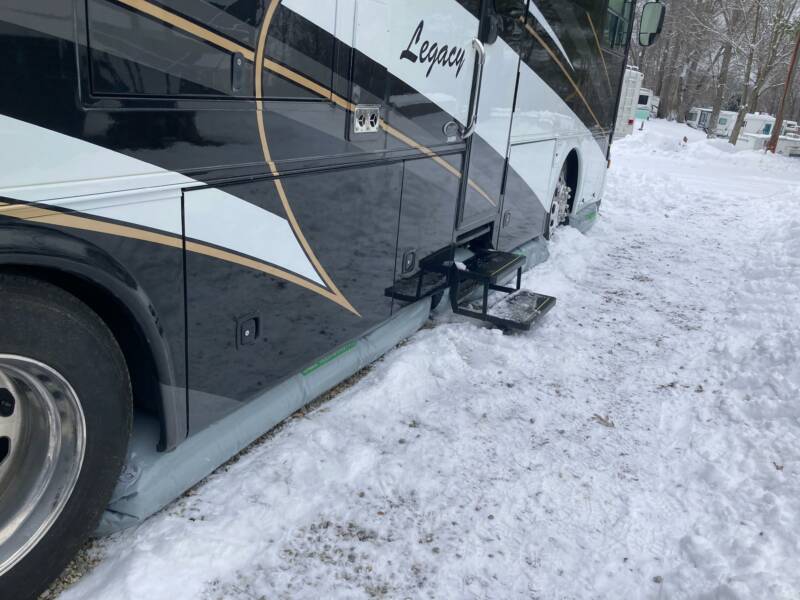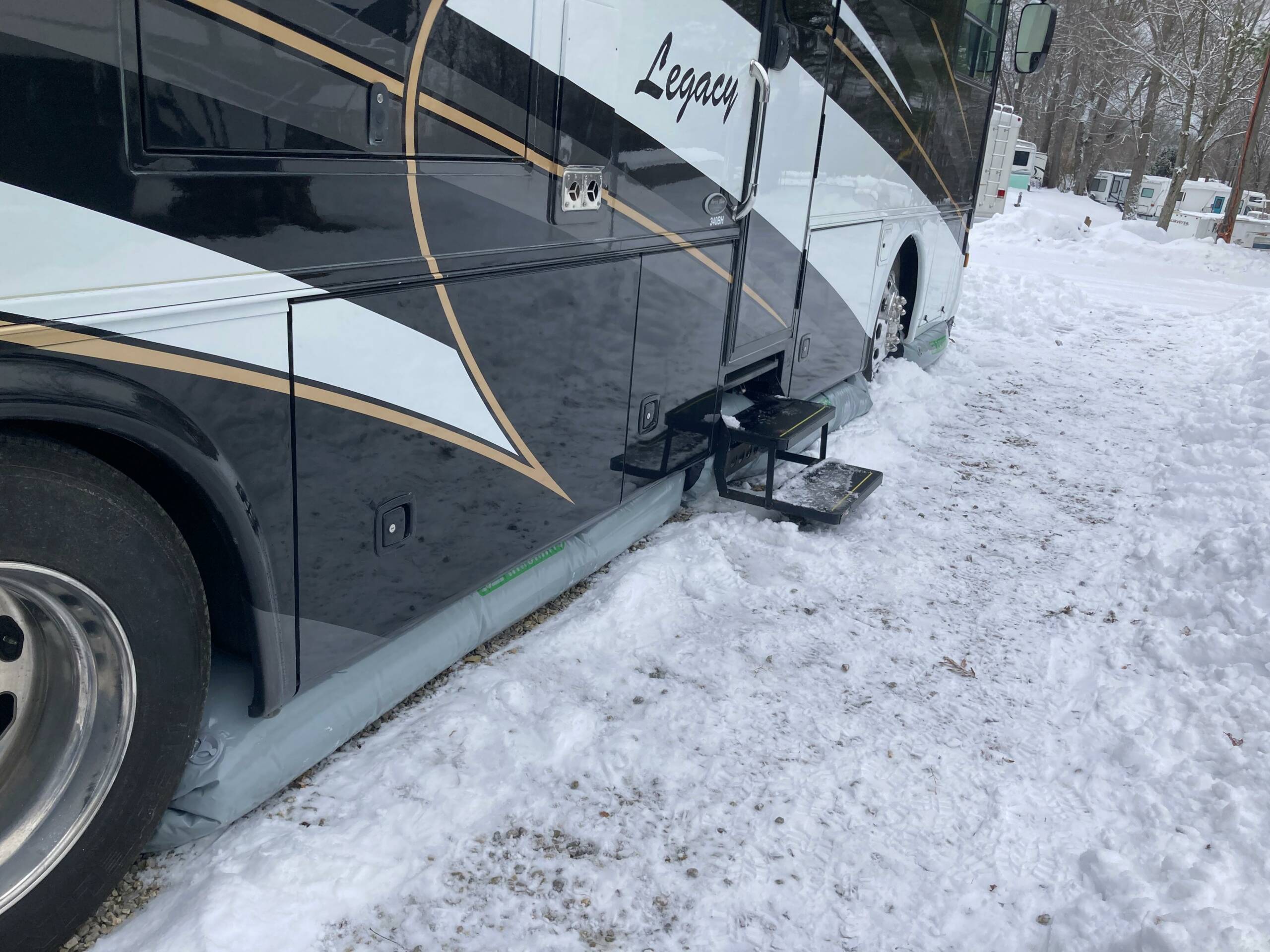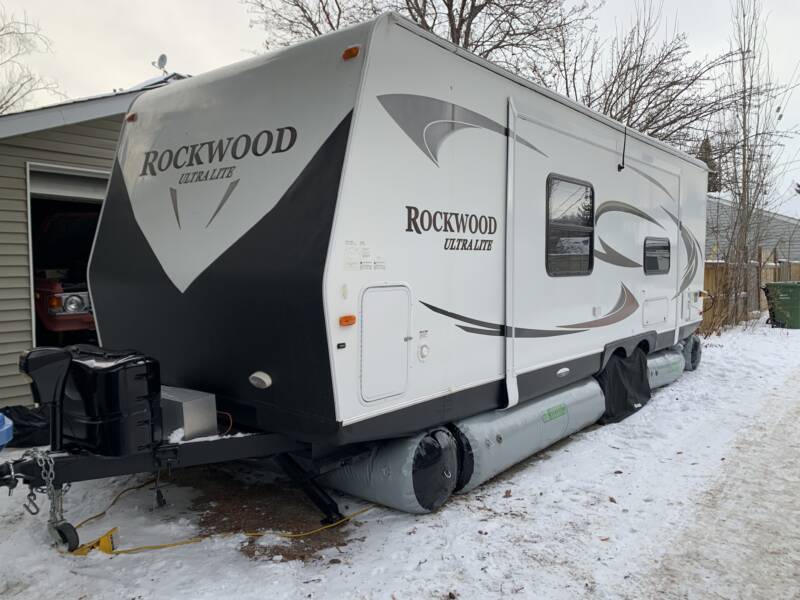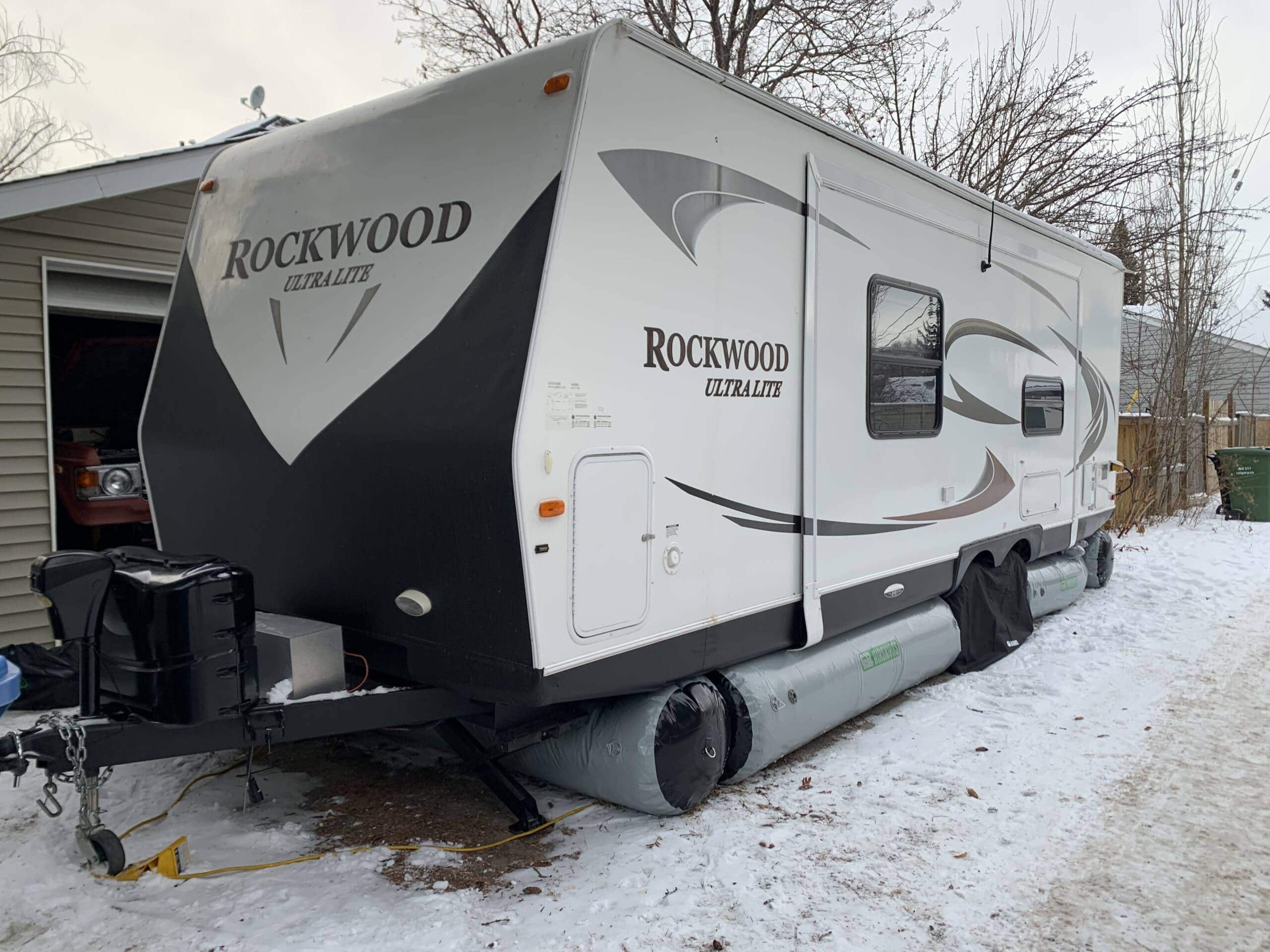 Damage to your RV from frozen pipes is very costly
Damage to any RV from freezing pipes is expensive and disruptive to your life. When considering the cost of damage from frozen pipes or a flood, also consider how long you will be displaced from your RV. It's also worth noting that most insurance companies won't cover damage due to frozen pipes.
Here's what other Forest River owners have to say about their AirSkirts
The set up was just what they said it would be and the extra pillows they recommended for my unit complete the fit perfectly. I did a temperature check under the trailer with the skirts in place when it was -25c. With just 1 small ceramic electric heater the temperature remained at 0c. I would say that they do everything that they claim they do. very satisfied. Thanks AirSkirts!
.
Rob (2011 Forest River Ultra lite 2506)

Working great raised the temp in my belly cabinets 10 degrees in an hour.
Paul (2018 Forest River Legacy 340BH)

Are you an AirSkirts customer with your own photos to share? We'd love to include them, please email us at support@airskirts.com
Recommended accessories for your Forest River RV
AirSkirts LLC is not affiliated with Forest River Inc.