RV Skirting for 5th Wheels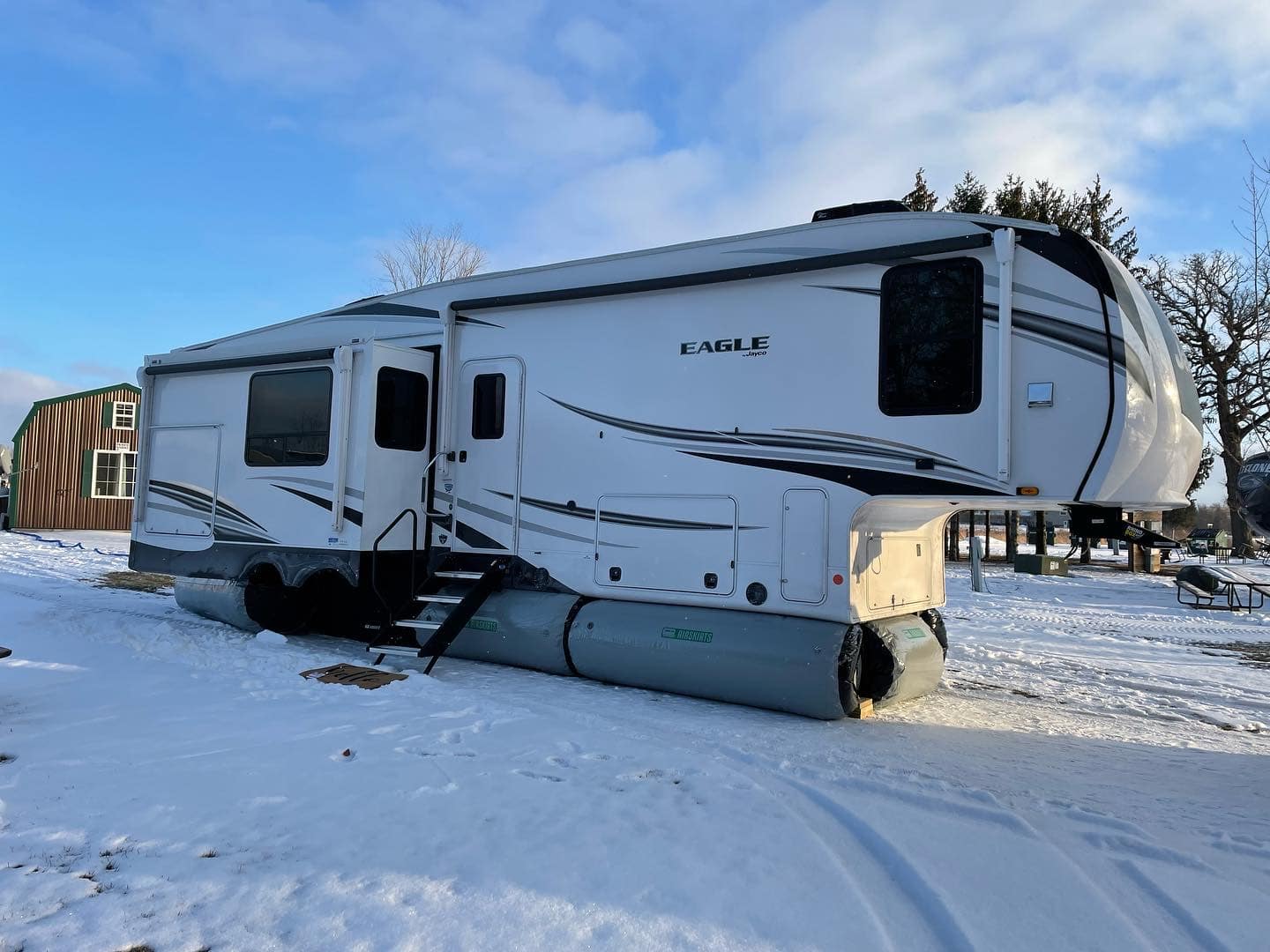 AirSkirts® Inflatable RV Skirts work for any fifth wheel camper whether it's a Keystone, Grand Design, Jayco, Forest River, or any other fifth wheel manufacturer. Designed by a full time RVer, AirSkirts fit like a glove no matter what model you have (have a travel trailer, motorcoach, or toy hauler, AirSkirts work great for those too!).
AirSkirts work for any Fifth Wheel
Whether you have a Coachmen Chaparral, Keystone Montana, Forest River Cardinal, Grand Design Solitude, Heartland Bighorn, Keystone Cougar, Dutchmen Voltage Series or any other 5th wheel, AirSkirts will help protect your RV year-round. Just select the kit that fits your RVs length, 5th wheels sit up off the ground considerably so you'll want one of our high clearance kits to bridge the gap between ground and your rigs i-beam or undercarriage.
Use and protect your fifth wheel camper year-round
Now, with AirSkirts, you can extend your camping season or set yourself up for full time living in any climate. RV skirts are a must for any RV in freezing temperatures. AirSkirts do such a good job at insulating and protecting your RV – heat dissipating through the floor is retained by AirSkirts, creating a warm cushion of air under your rig that keeps your water running and keeps you comfortable. Even better – AirSkirts work year round, saving energy and maintaining your comfort in warmer months by conserving air conditioner energy use.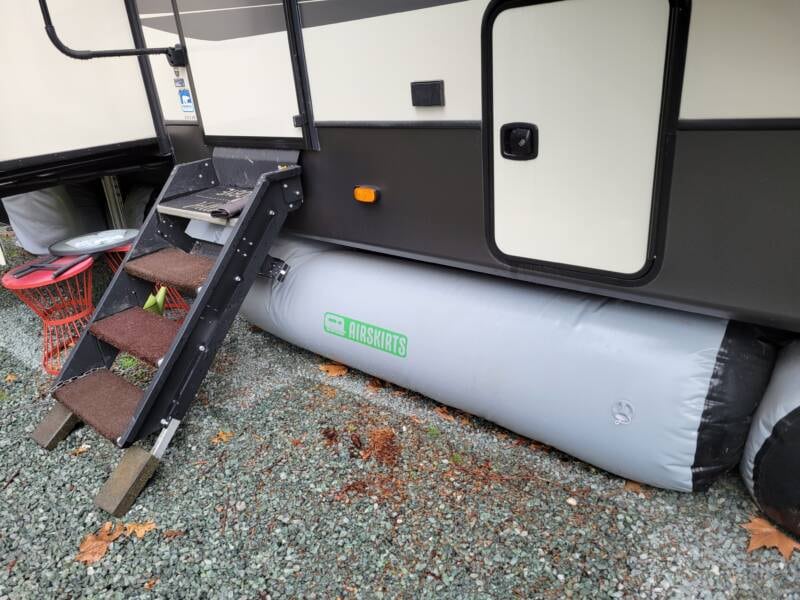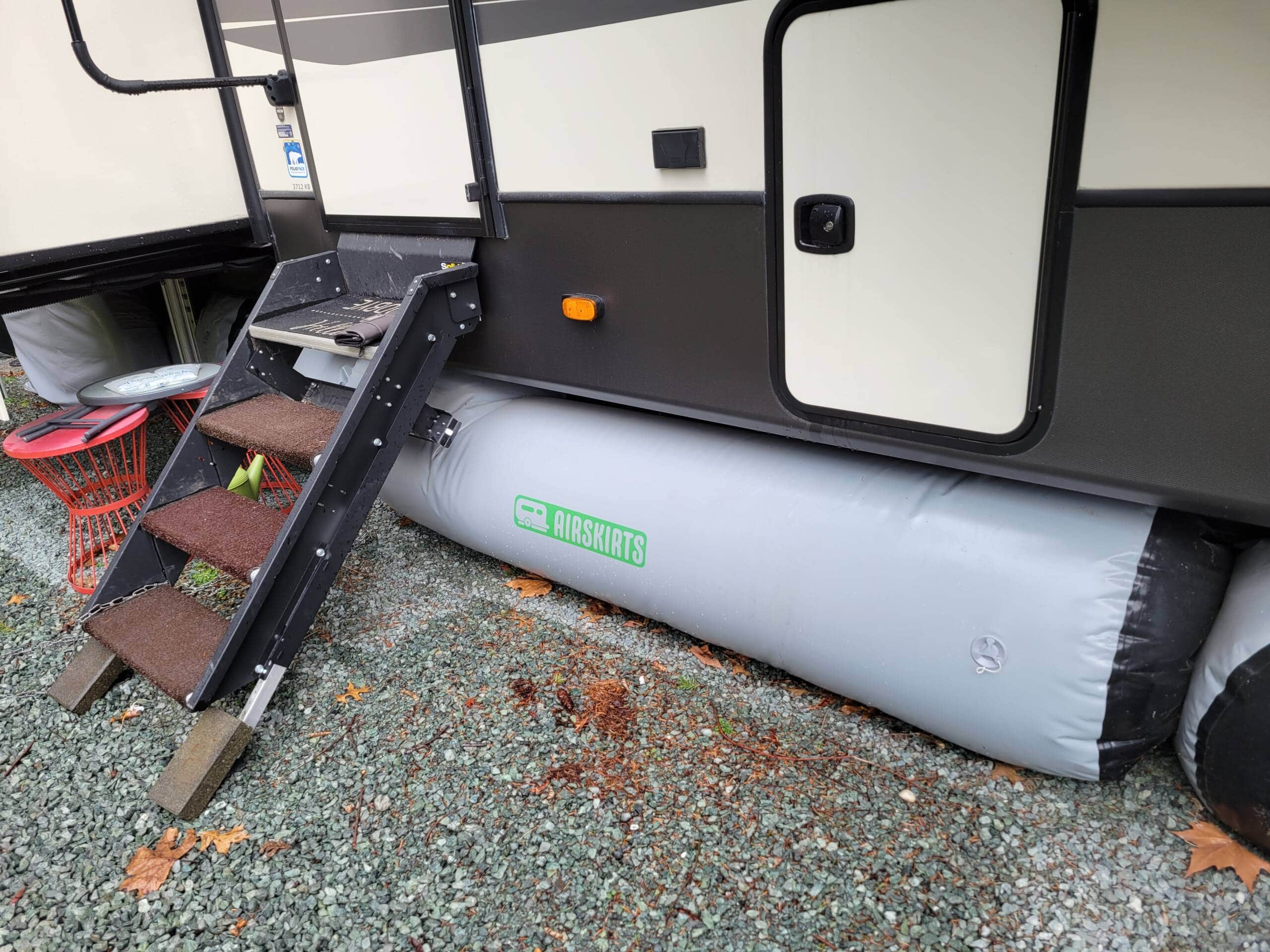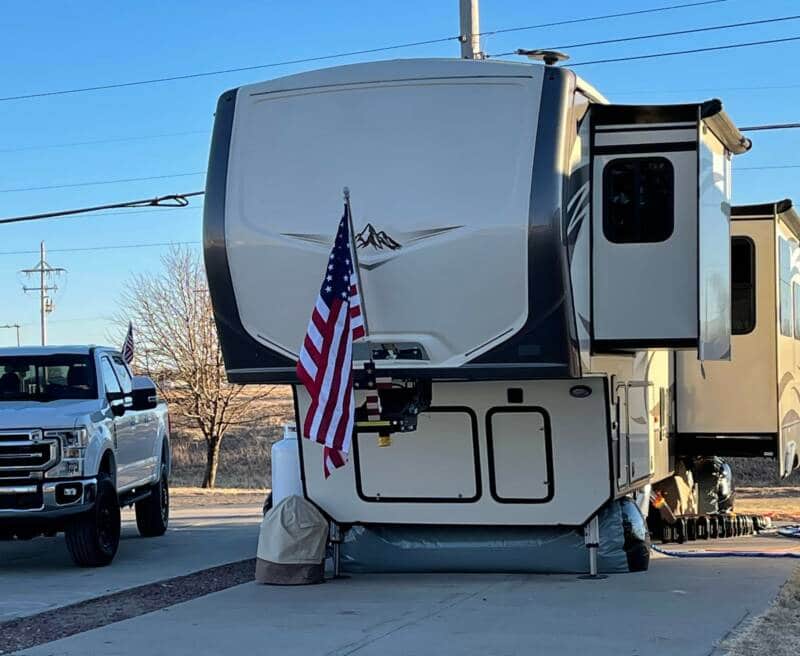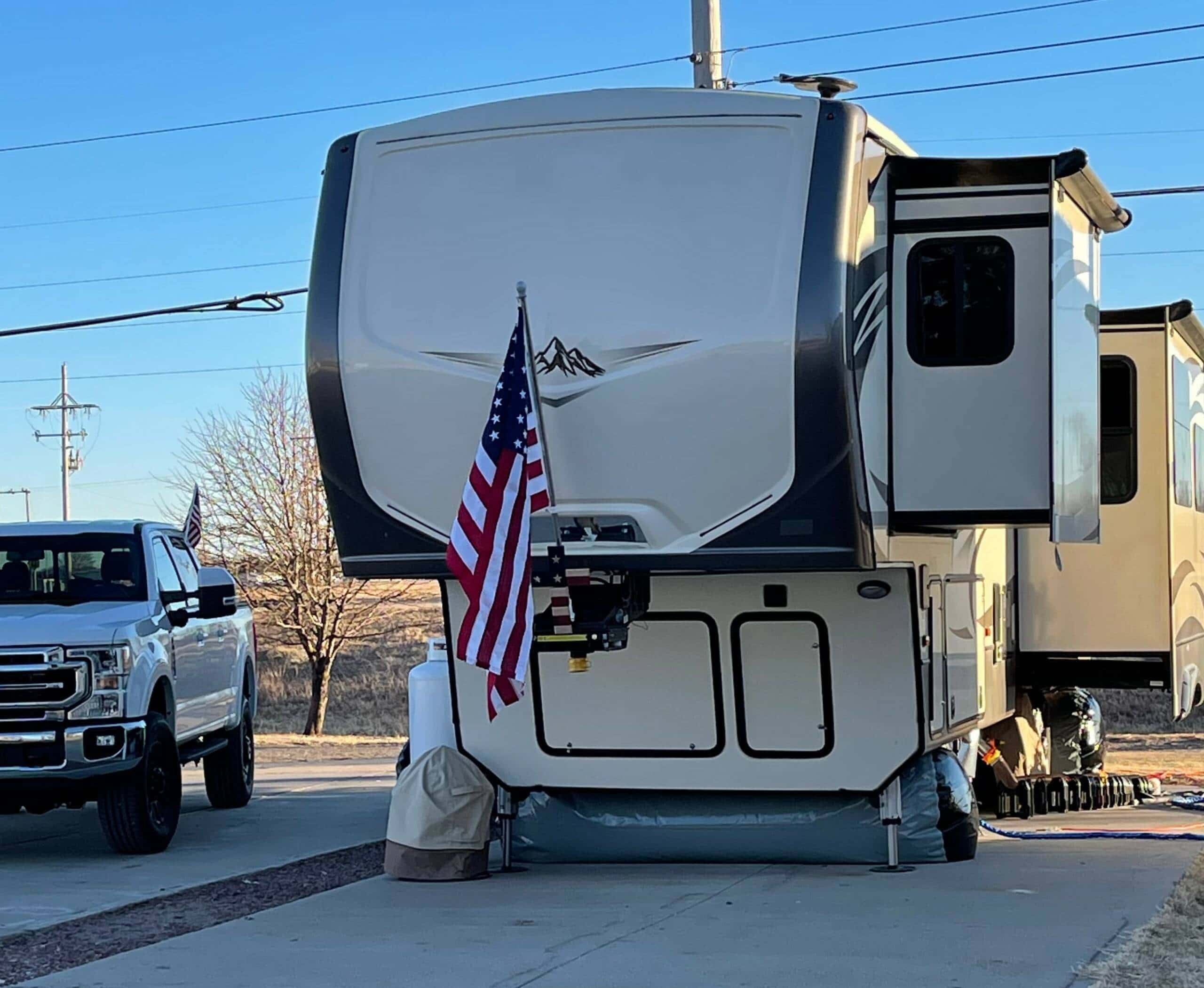 Damage to your RV from frozen pipes is very costly
Damage to any RV from freezing pipes is expensive and disruptive to your life. When considering the cost of damage from frozen pipes or a flood, also consider how long you will be displaced from your RV. It's also worth noting that most insurance companies won't cover damage due to frozen pipes.
Reviews from fifth wheel owners using AirSkirts
AirSkirts is so versatile in its application. It quickly adjusted to the uniqueness of our camper. You pay for the AirSkirts, but I could never afford the awesome customer service I've received what a team!
.
Courtney (2021 Highland Ridge Roamer 354mbh)

The innovation is so apparent that it makes common sense in any conversation about RV skirting..
Randy (Keystone Montana 2160RL)

My AirSkirts are working very well in Prince George, Northern Canada. Many thanks for a great product. The temperatures have been down to -45c and I have stayed very warm.
Cliff (2020 Jayco Pinnacale 32RLTS)

Recommended accessories for your fifth wheel
AirSkirts are designed to fit RVs of all types and manufacturers, here are just a few fifth wheels that are using AirSkirts:
2015 Grand Design Solitude 379 FL
2020 Grand Design Reflection 303RLS
2019 Coachmen Chaparral
2008 Keystone Montana 3400Rl
2018 Vanleigh Vilano 365RL
List of Fifth Wheel Manufacturers Have a fifth wheel? Protect it with our inflatable skirting solution. Click here to view skirting kits.Fifth wheels (or 5th Wheels) are a type of RV camper that is pulled behind a truck by a hitch mounted in the truck bed. Visually, fifth wheels can be identified by their "gooseneck" and tongue at the front that sits above the truck bed where it is attached.I've been doing some research on all manufacturers that make fifth wheels and [...]
AirSkirts LLC is not affiliated with any fifth wheel manufacturer.