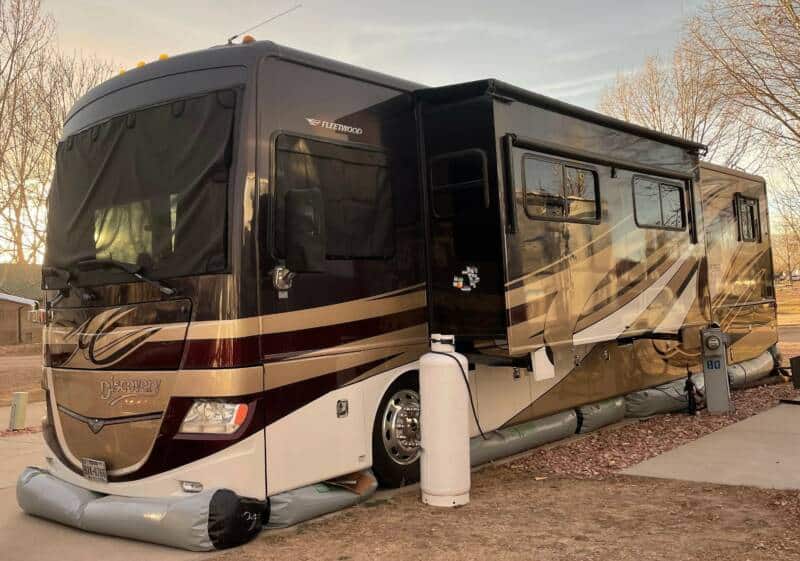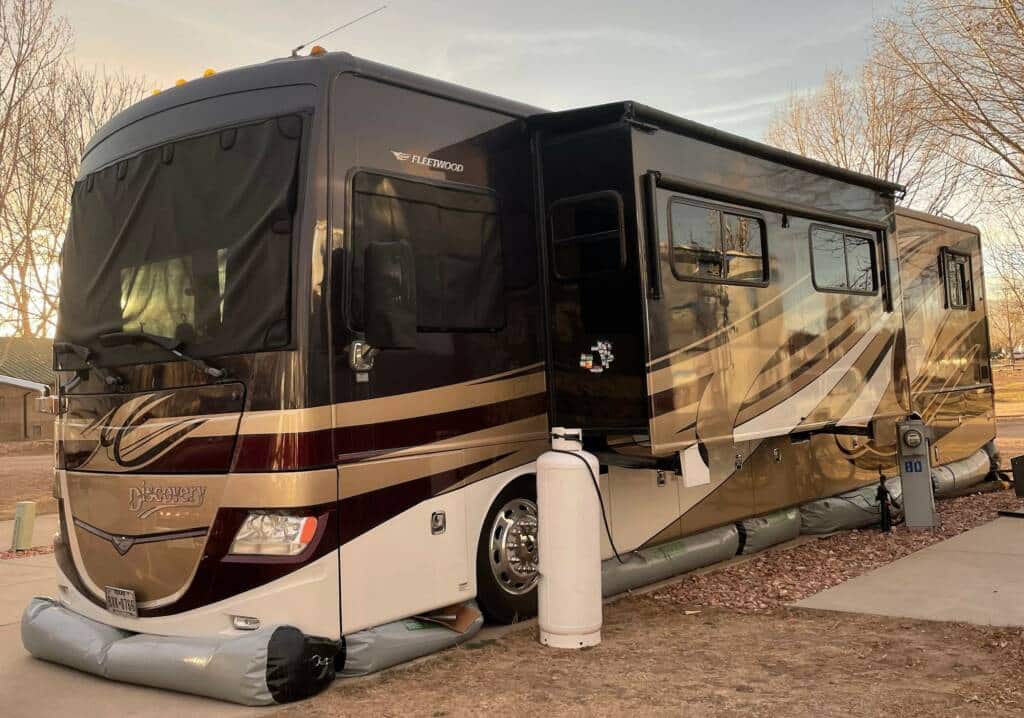 AirSkirts® Inflatable RV Skirts work for any Class A whether it's a massive Newmar or Tiffin bus, a medium-sized Jayco motorcoach, or a small Thor 24.1, our modern, simple skirting solution has you covered.
Class A kits come at a fixed price and includes our engineering service. After placing your order we will collect some measurements from you. Following this, an AirSkirts engineer will design a kit with a configuration of tubes suitable to your rig. You'll receive a diagram showing placement of each tube as well as an instruction sheet on installing your skirts on a Class A motorhome.
Use and protect your motorhome year-round
Now, with AirSkirts, you can extend your camping season or set yourself up for full time living in any climate. RV skirts are a must for any RV in freezing temperatures. AirSkirts do such a good job at insulating and protecting your RV – heat dissipating through the floor is retained by AirSkirts, creating a warm cushion of air under your rig that keeps your water running and keeps you comfortable. Even better – AirSkirts work year round, saving energy and maintaining your comfort in warmer months by conserving air conditioner energy use.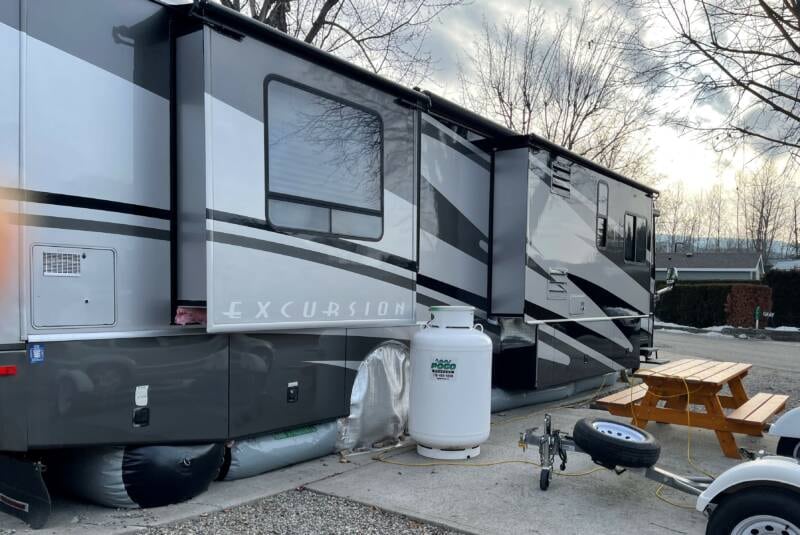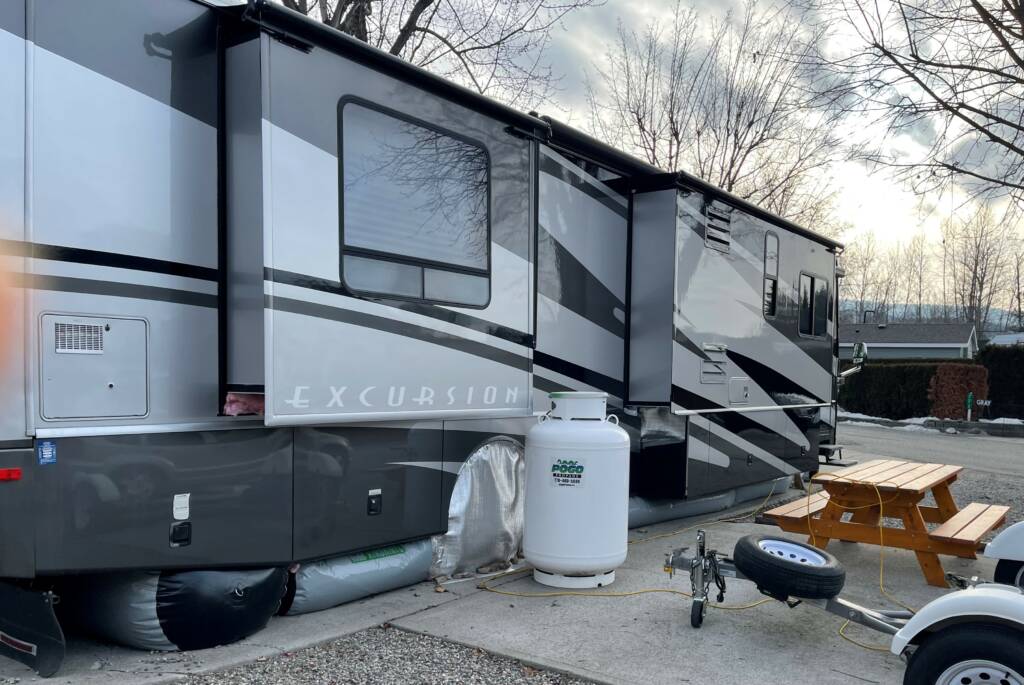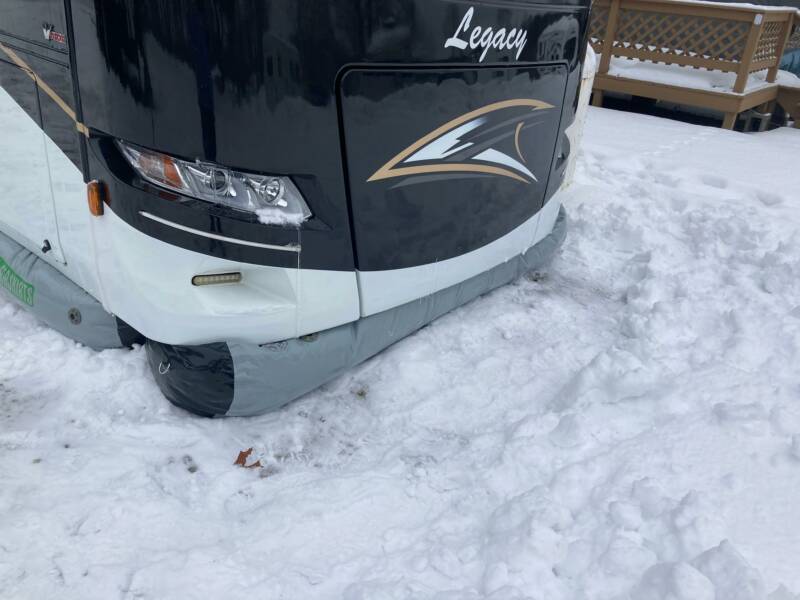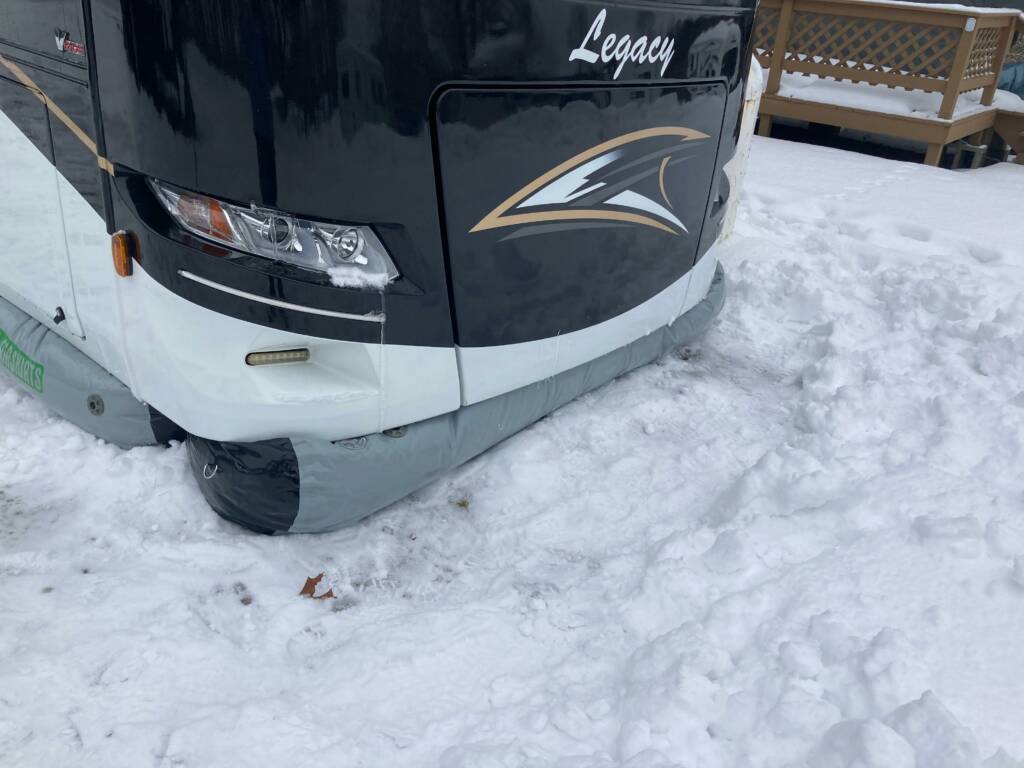 Damage to your RV from frozen pipes is very costly
Damage to any RV from freezing pipes is expensive and disruptive to your life. When considering the cost of damage from frozen pipes or a flood, also consider how long you will be displaced from your RV. It's also worth noting that most insurance companies won't cover damage due to frozen pipes.
Reviews from Class A owners using AirSkirts
So far I'm very happy. It's been a cold winter, minus 45 we hit and no problems. Thanks guys.
.
Bruce (Winnebago Adventurer)

Recommended accessories for your Class A motorhome
AirSkirts are designed to fit all RVs, here are just a few Class A rigs that are using AirSkirts:
2015 Winnabago Vista 36Y
2018 Winnebago Intent
2003 Tiffin Allegro Bay 37 DB
2017 Thor Chateau 3W
2021 Newmar Dutch Star 4369
2022 Newmar Newair 3543
2015 Itasca Sunstar 36Y