Class B Camper Van Skirting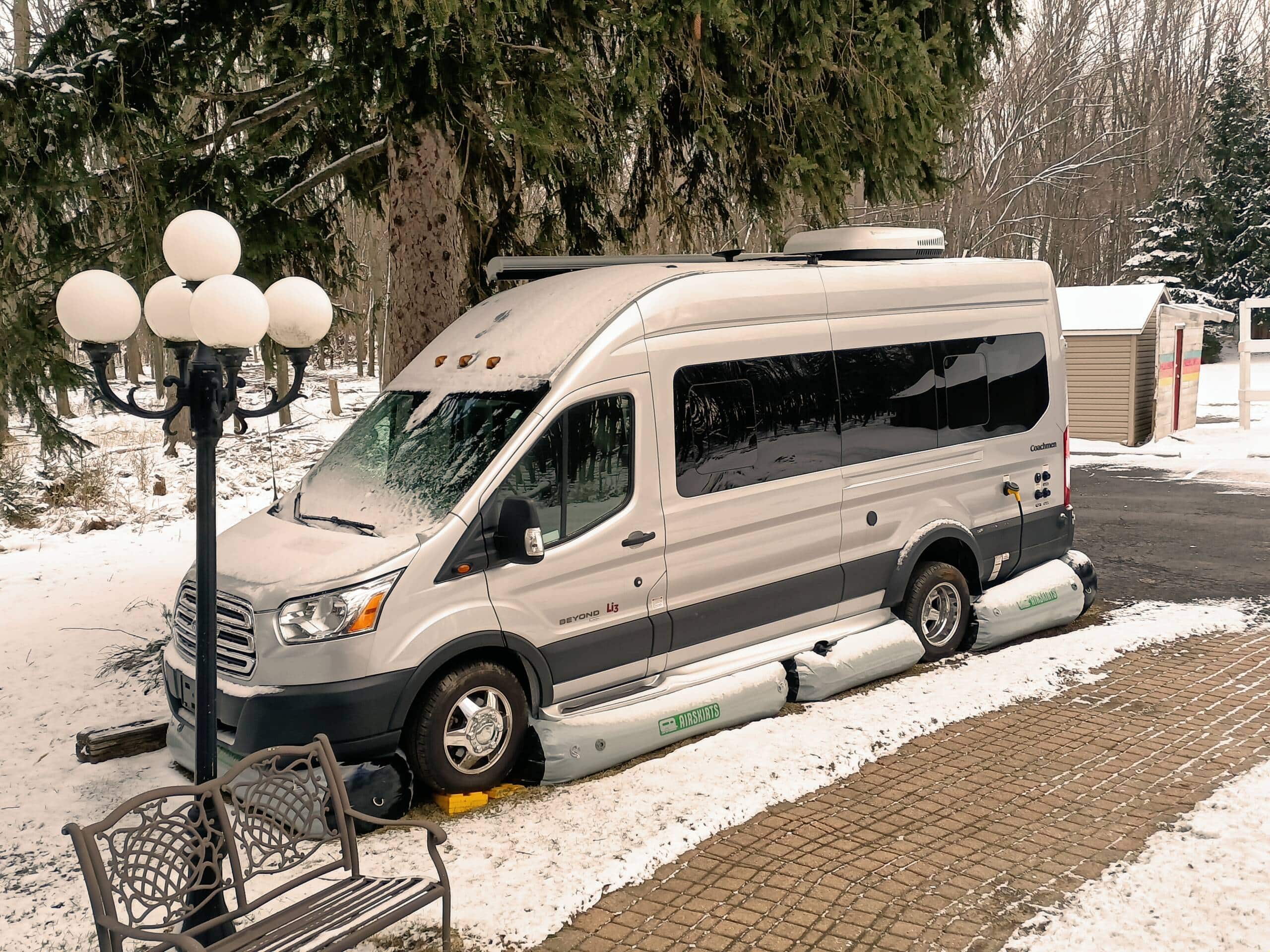 AirSkirts® Inflatable RV Skirts work for any Class B camper van, whether it's a small Winnebago Revel or a large Airstream Interstate 24GT, our modern skirting solution has you covered, plus it's simple-to-install, stowaway, and reinstall,
Class B kits come at a fixed price and includes our engineering service. After placing your order we will collect some measurements from you. Following this, an AirSkirts engineer will design a kit with a configuration of tubes suitable to your rig. You'll receive a diagram showing placement of each tube as well as an instruction sheet on installing your skirts on a Class B motorhome.
Class B Camper Van Skirting Kits
Use and protect your van year-round
Now, with AirSkirts, you can extend your camping season or set yourself up for van life in any climate. RV skirts are a must for any RV in freezing temperatures. AirSkirts do such a good job at insulating and protecting your RV – heat dissipating through the floor is retained by AirSkirts, creating a warm cushion of air under your rig that keeps your water running and keeps you comfortable. Even better – AirSkirts work year round, saving energy and maintaining your comfort in warmer months by conserving air conditioner energy use.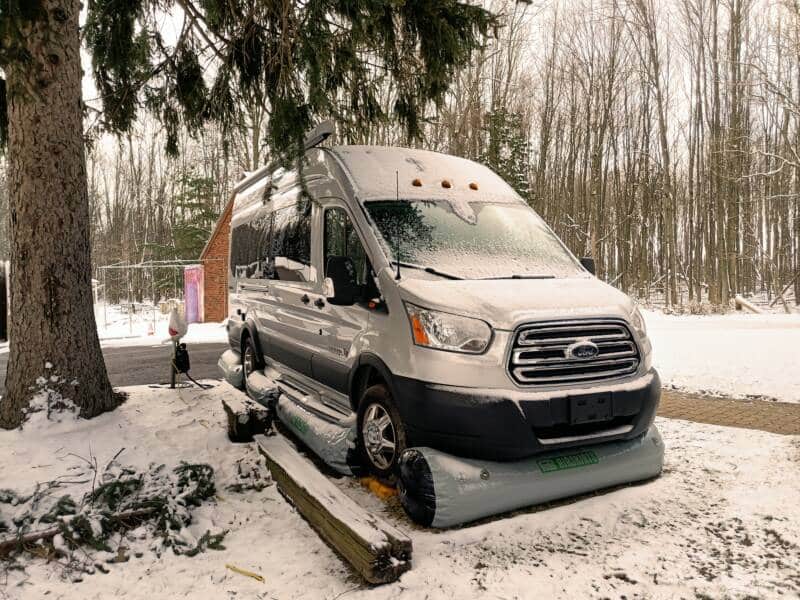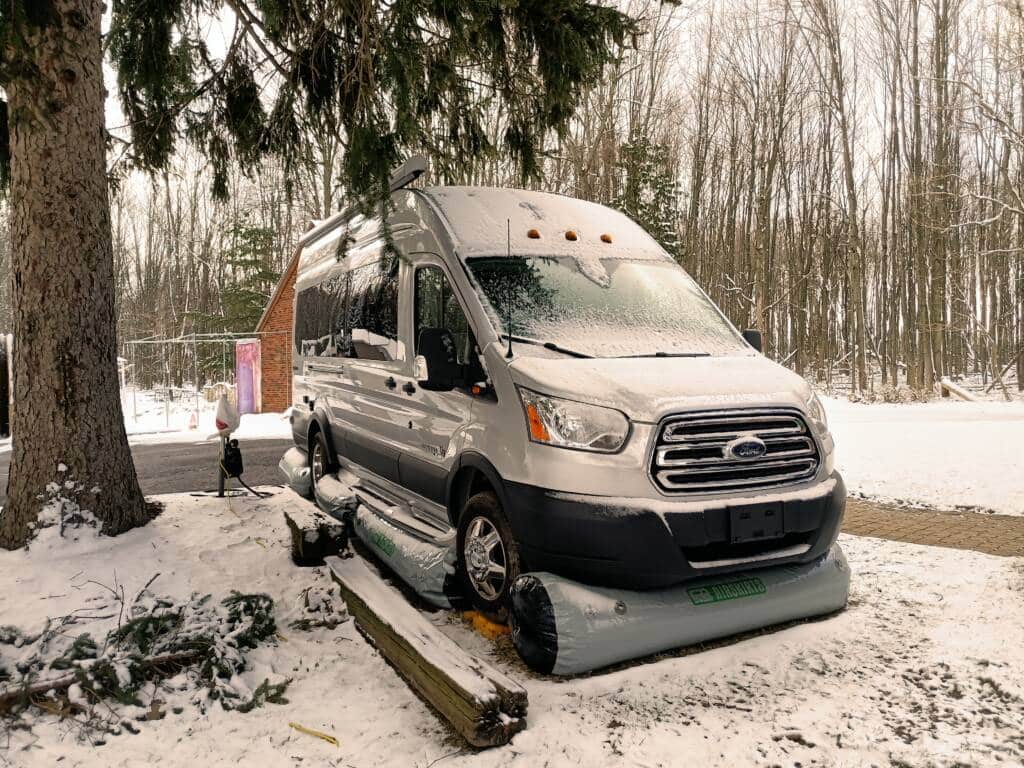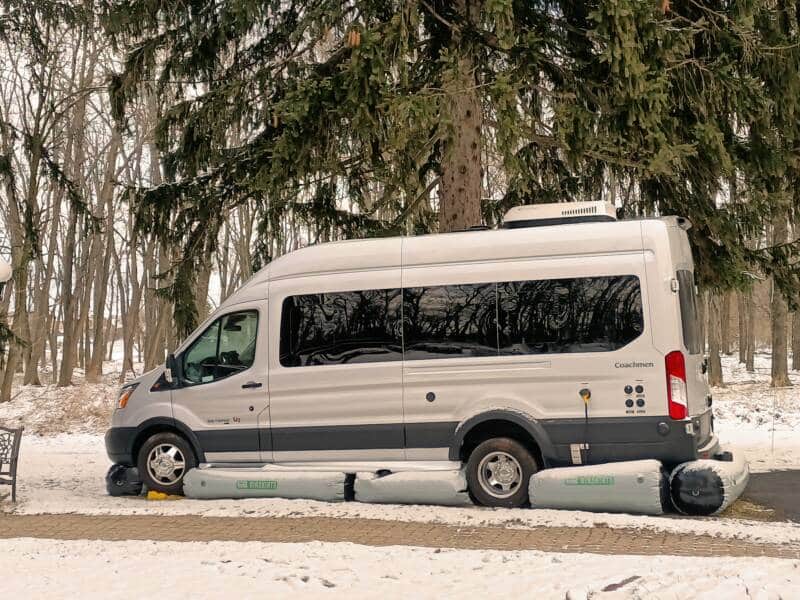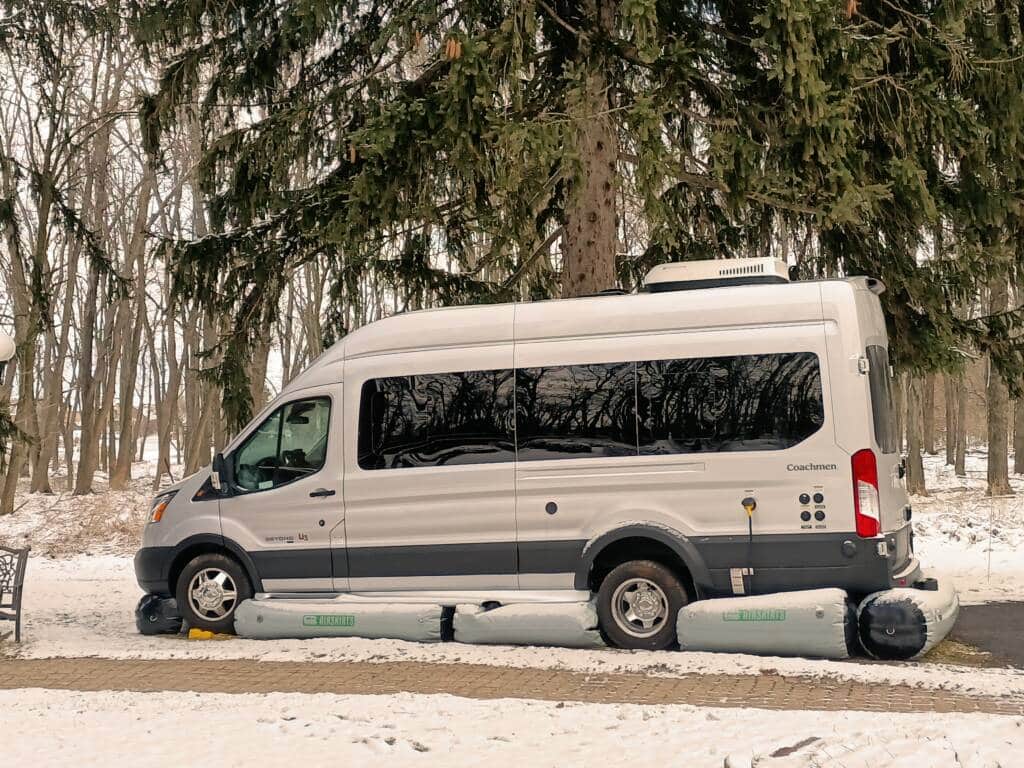 Damage to your RV from frozen pipes is very costly
Damage to any RV from freezing pipes is expensive and disruptive to your life. When considering the cost of damage from frozen pipes or a flood, also consider how long you will be displaced from your RV. It's also worth noting that most insurance companies won't cover damage due to frozen pipes.
Reviews from Class B owners using AirSkirts
Just received our Airskirts in time for hopefully the last blast of cold weather on the shores of the north-coast (Lake Erie). Followed the included custom diagram and instructions, padded all sharp edges, inflated the Airskirts and was toasty and warm in about 30 minutes total! If you use any photos please blur out our license plate, thank you!
.

Recently Skirted:
AirSkirts are designed to fit all RVs, here are just a few Class B vans that are using AirSkirts:
2021 Winnebago Solis 59PX
2022 Coachmen Nova 20C
2021 Winnebago Revel 2500 Sprinter Van
Mercedes Benz 2020 Revel Sprinter
2022 Airstream Interstate 24GL
AirSkirts LLC is not affiliated with any class b motorhome manufacturer.