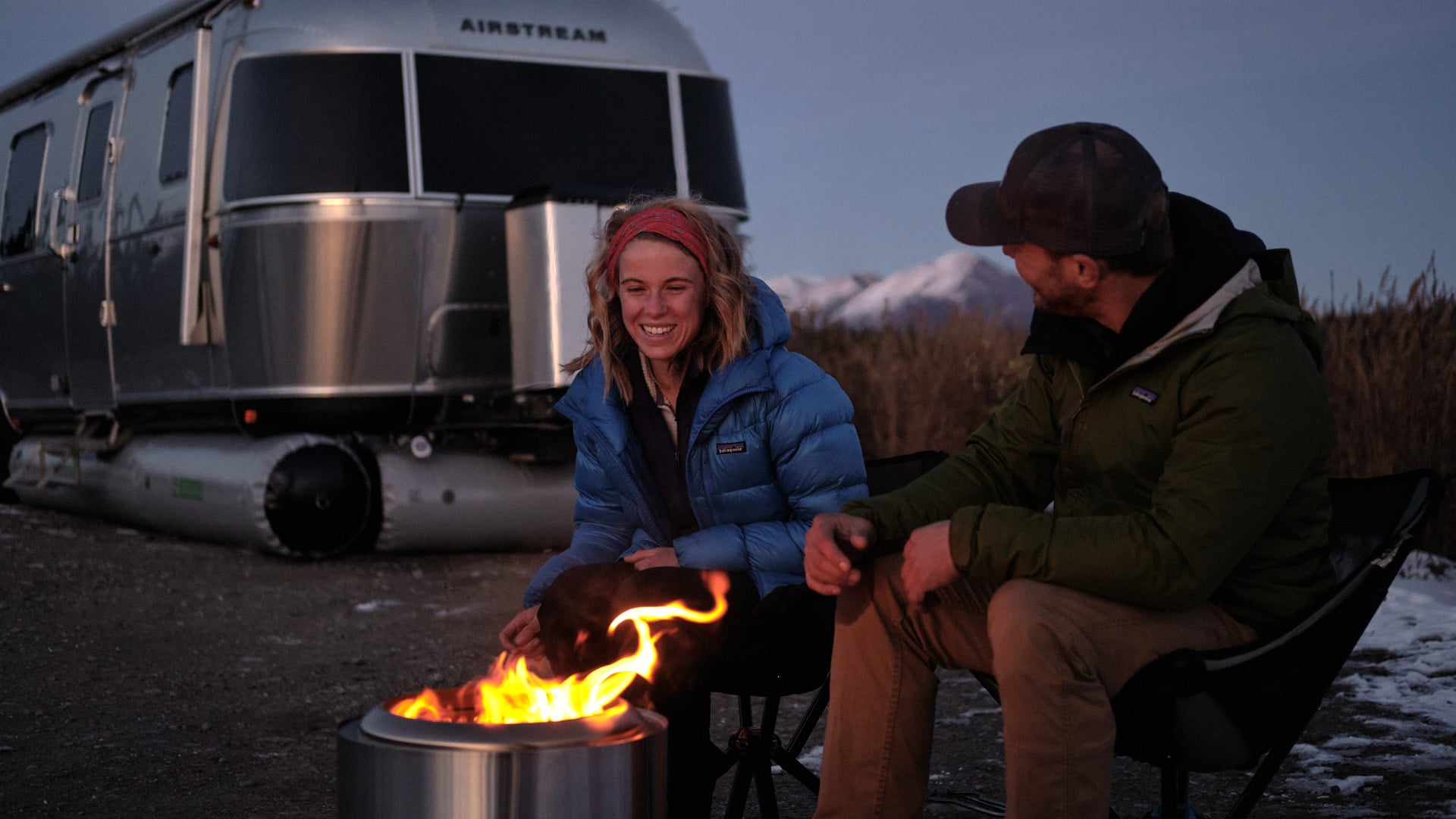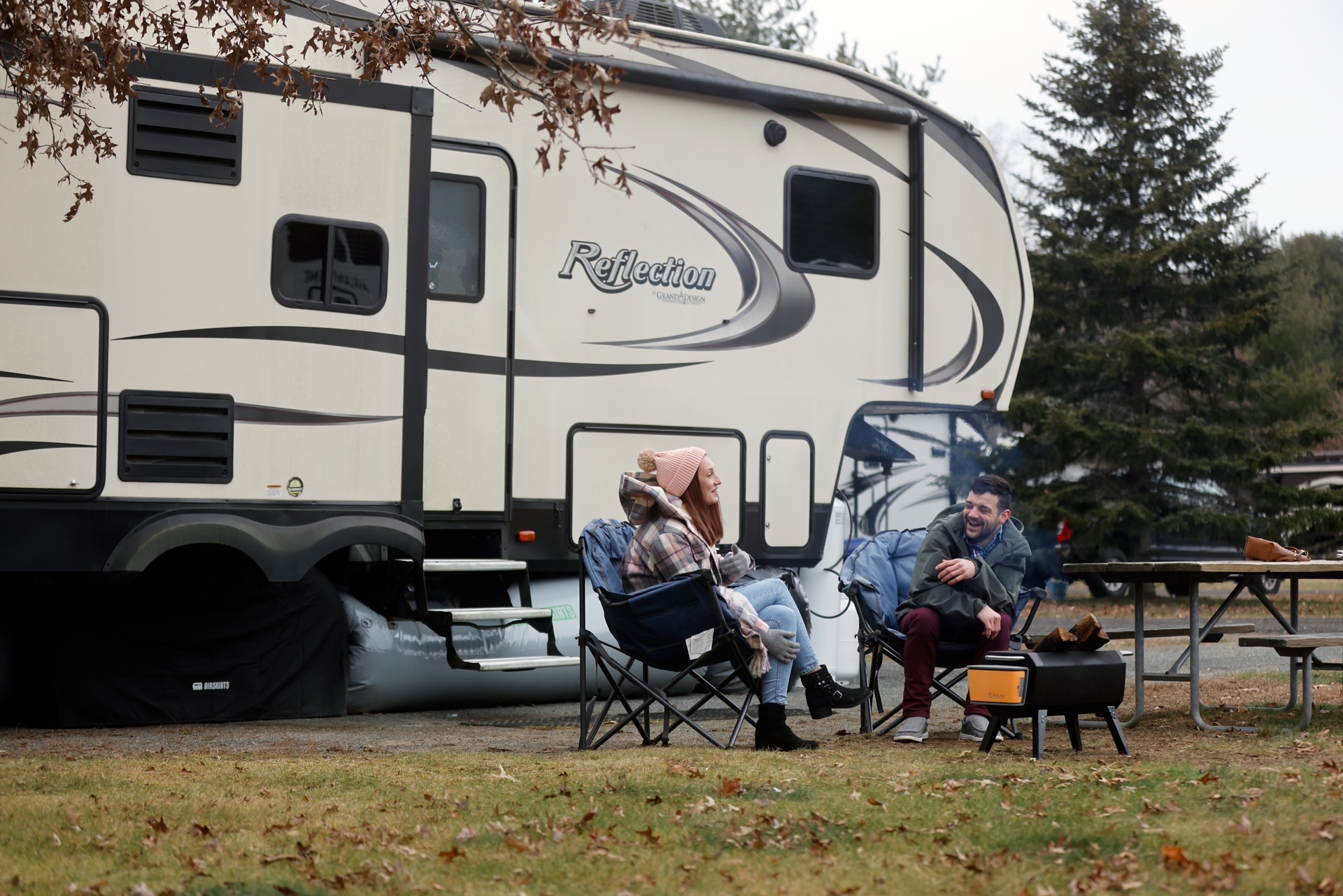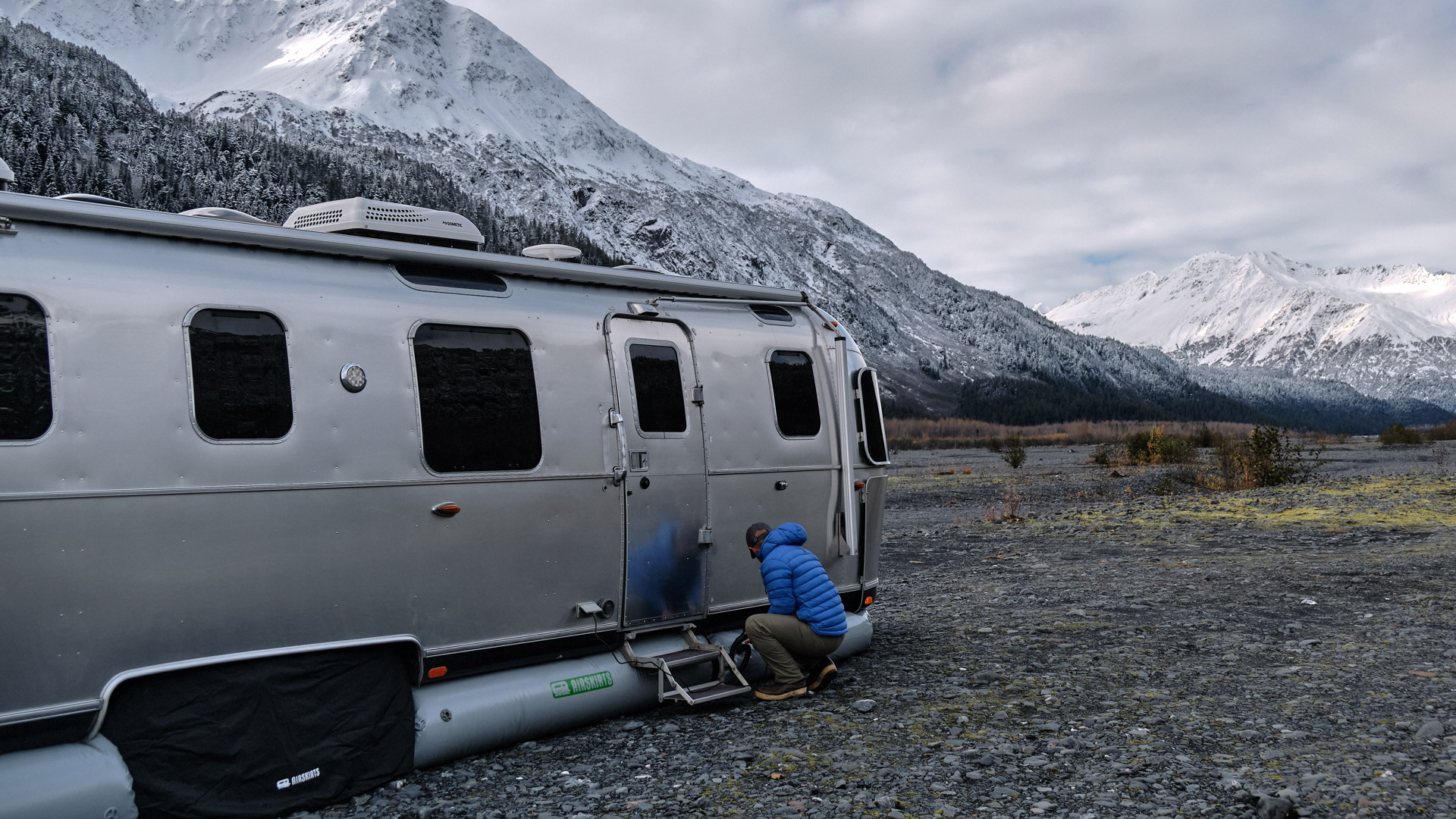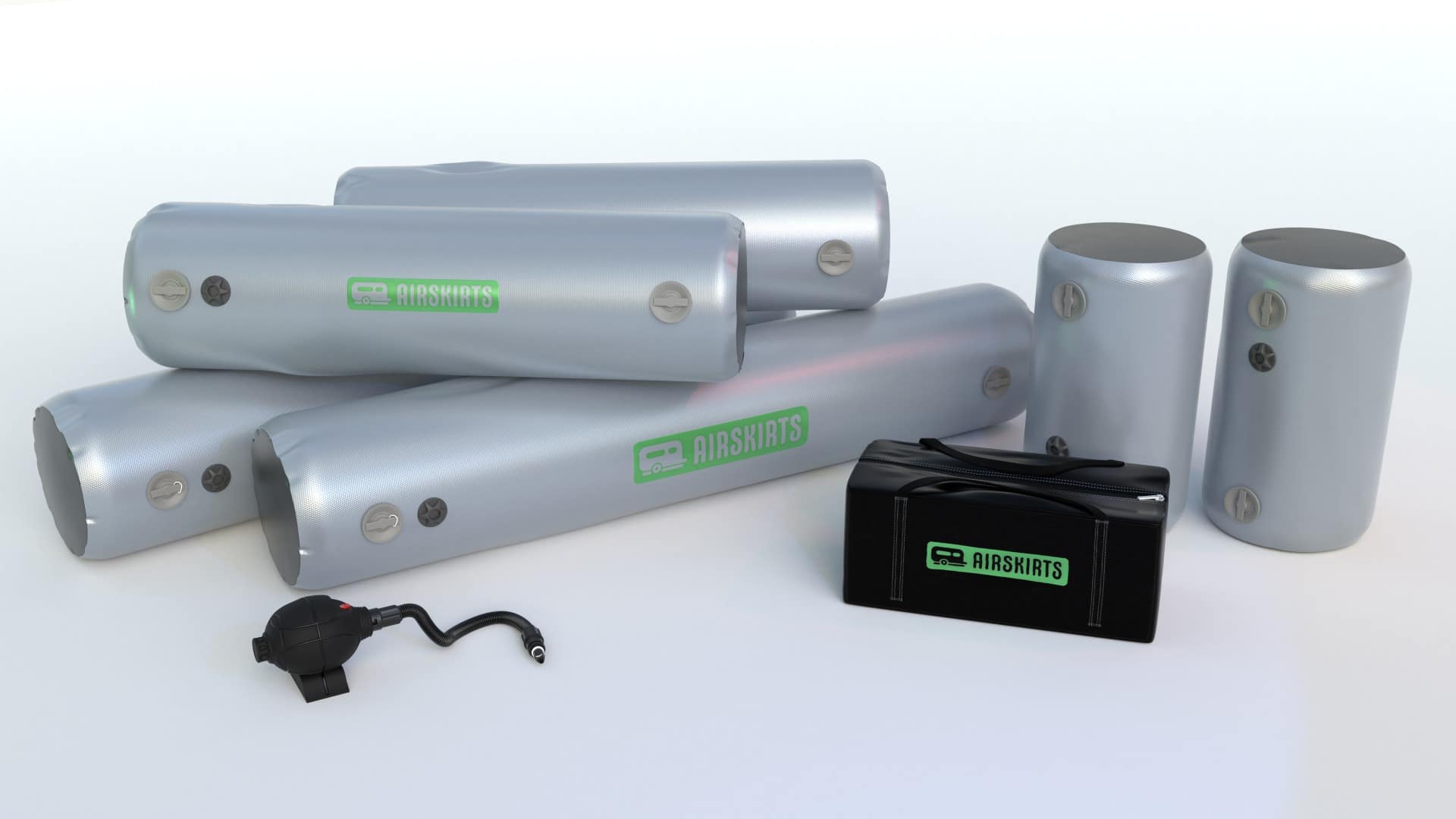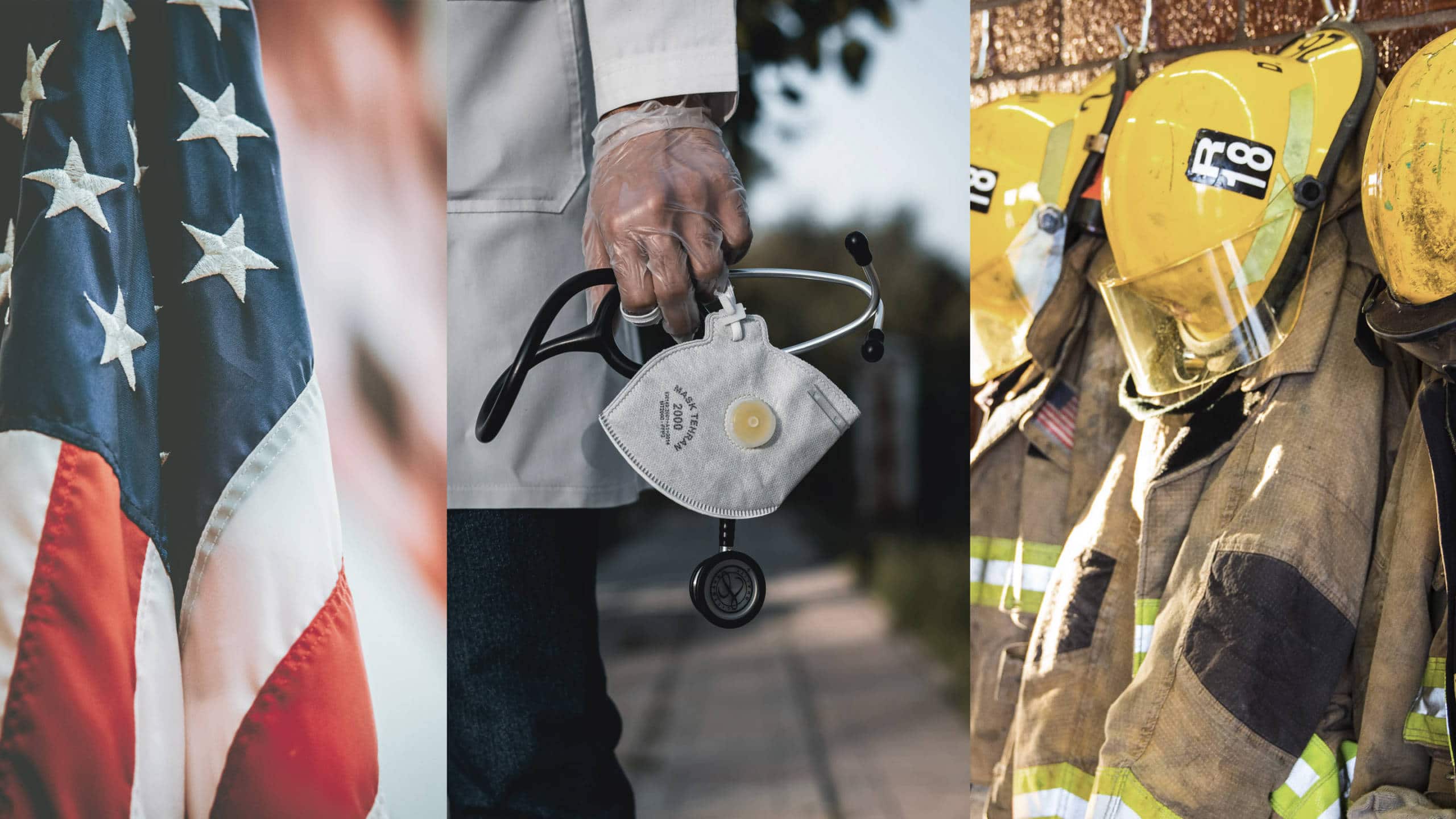 Full 3
The RV Skirt that inflates. No drilling holes, superior insulation, military grade construction.
Full 2
Fifth Wheel? Travel Trailer? Motorcoach? No Problem.
Full 2
Your RV's Second Insurance Policy
No Drilling Holes
Select the kit that matches your RV's length and ground clearance. Sets up in under 30 minutes.
Veteran Discount
Thank You For Your Service
Veterans, Military, First Responders, and Healthcare Workers Get 10% Off with Code THANKYOU
FREE SHIPPING (US lower 48). We ship to Canada!
Protect your RV from weather damage, save energy, and stay comfortable. AirSkirts® Inflatable RV Skirts inflate under your RV and don't require drilling holes or messy DIY solutions. With military grade construction, superior insulation, fast setup time, and extreme climate tolerance, AirSkirts are the best skirting solution, hands down.
Camping, Weather or Not™
Is your RV protected? By insulating and protecting your RV's undercarriage, you prevent freezing pipes and save on energy costs. Did you know that if your pipes or valves burst your insurance company likely won't cover the damage?
Works with any travel trailer, fifth wheel, or motorcoach
We guarantee that our kits fit. FIVE year warranty, No-Hassle returns. We promise you'll love your AirSkirts.
Just select the right size based on your manufacturer stated length and your ground clearance and we'll do the rest.
Skirts are necessary to protect your RV through cold weather, but traditional RV skirting methods are expensive, time consuming, and inefficient. AirSkirts' innovative, patent-pending, inflatable system is the only skirting system that uses trapped air as a natural insulator and can be installed in minutes.
What Our Customers Are Saying

We have gone thru 4 snowfalls this autumn already. Did great! Just stored our AirSkirts so we can go to Texas and warmth for this winter. You can definitely tell a difference in the comfort of our trailer.
So I needed to find a way to survive the winter in my camper 🥶🥶🥶🥶
My parents bought me these awesome AirSkirts while they were here. The company was founded in January this year!!! They are right here in Connecticut and personally delivered and have helped me set it up, as well making sure I have the correct pieces!!! I'm super excited about them!!! Check out #airskirts for your camper skirt needs!!!
Thank you to the whole Airskirts family (I don't want to misspell your names) for the great customer service!!
So excited for you, Jim Phelan! Fellow Airstream Addicts – I've purchased #airskirts for my 27fb flying cloud. SUPER easy to install and secure under my camper. PLUS, they look really nice. They don't attach to the trailer, which is nice. I've had a lot of compliments on them and even folks taking pictures, haha! The best benefit is that the weather (rain, wind, snow, etc.) doesn't affect (damage, move, etc.) them like other skirting options. Also, they're easy to adjust. I just deflate a little, adjust, and re-inflate. The seal seems pretty legit – it's not too tight that its damaging anything but I think my floor feels warmer. The tubes are made of high quality rubber, so I'm not worried about the rocks or squirrels getting to them. The valves are SUPER nice. They only let out air when you depress the valve. And, the cover just screws on! Probably what is the most impressive is Jim Phelan's customer service. Literally, this guy designed this product AND owns the company AND he calls you. He answers his phone, even on Sunday.
I loved the simplicity of the AirSkirts. I have to hand it to you. Thank you guys so much. I will have to send a few pictures. It worked out great.
So I needed a easy , versatile,& wallet friendly set up for moving frequently in both warm &cold conditions. I found AirSkirts! After a winter in C.O. With other methods, I am impressed! My floors are warmer and have had a positive outcome NO FROZEN PIPES! Just like traditional skirt you still have to dbl protect your outlets and valves. From ordering to setting up even with a few hiccups on both sides I would do again. Thank you Jim & Co.for all the help & great idea.
AirSkirts setup was pretty simple to setup. When I was not sure of myself of the way that might work best for my rig I just gave AirSkirts a call and Mr Jim answered the phone and helped me thru my confusion, along with one of his engineers on the other line, and talk me thru what I had questions about. I want to thank you all at AirSkirts for all the help!
Very friendly service. Took my order right away. Installation video was very helpful.
We are excited about using the AirSkirts product. We live in our 5th wheel full time, and feel that this product will save us money in heating & cooling. Easy to install, much better than traditional RV skirting products.
The customer service has so far been wonderful. My service representative was very friendly, patient, and knowledgeable. She guided me through the whole purchase process with ease. Because of her, I feel very confident in my purchase. She kept me from ordering things that I did not really need for my particular RV. She also recommended things that would be really useful, that I would of otherwise forgotten to order.
Great product! One of those you wish you would have thought up yourself. Out of the box and fully operational in under 30 mins. Highly, highly recommend.
What Makes AirSkirts™️ the Best Camper Skirting
Military-grade construction

Designed and engineered in the USA by a full-time RVer

Exclusive, patent-pending inflatable design

Superior insulation from cold and heat with a 22″-34″ air cushion

Innovative tire-wedge for complete seal

Use year round for energy efficiency

Easy storage bag – just roll up and go

Modular design – position tubes however you want, and order a la carte

Shape conforming system to accommodate for drains, valves, etc.

No modification or installation needed on your RV

Deploy in under 20 minutes – use AirSkirts even for brief stays

AirSkirts stays in place even with snow, wind, and rain

Keeps out unwanted friends and debris like skunks, raccoons, leaves, snow, and goblins

Beautiful design makes you (and your RV) look really cool